First Look: Fast And Furious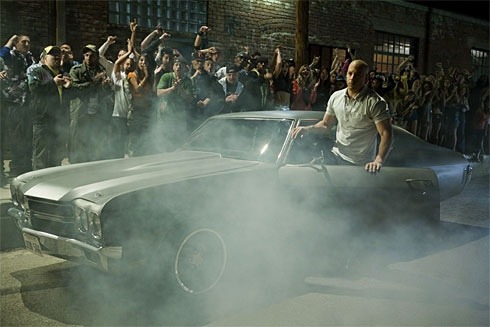 USA Today has a first look at Fast and Furious, the fourth film in The Fast and the Furious series. The new film brings back the three leads of the first film: Vin Diesel, Paul Walker, and Michelle Rodriguez. And for some reason that fact excites me, just a little. The series gets a lot of flack, as well it should, but I've always enjoyed the first film on a purely popcorn level. The new photos focus on Diesel's return, although moviegoers who were subjected to Tokyo Drift might remember that Diesel returned as a ridiculous and unexplainable cameo in that film.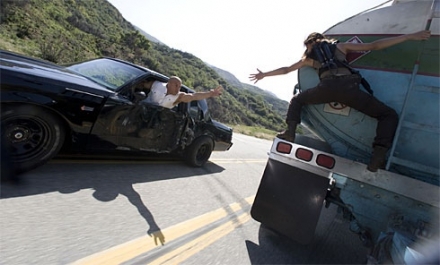 Paul Walker comments that "this isn't Shakespeare, so we don't take ourselves too seriously." Indeed, but is there any chance the fourth film could be good? Probably not. I keep rooting for director Justin Lin, who has disapointed me countless times since I first discovered his 2002 indie film Better Luck Tomorrow. If you haven't seen it, rent it. He has yet to fullfill the expectations he has set up in that film. I am sure he will someday, and I'll be there to see it and say "I knew it!" It's just a matter of how old I might be when that happens.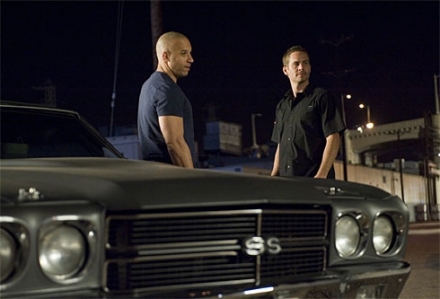 Fast and Furious hits theaters on June 5th 2009.