Megan Fox Says Transformers 2 "Ten Times As Big"; Julie White Returns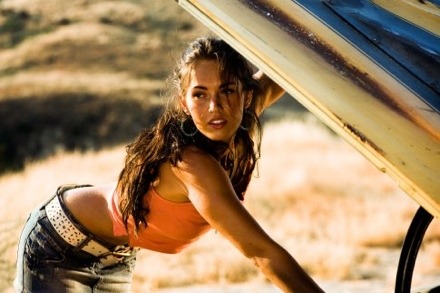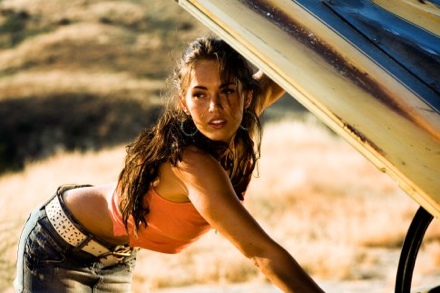 A couple new Transformers 2 updates. First up, Megan Fox tells MTV that Transformers sequel will be ten times bigger and talks about the rewrites created by the writers strike.
"As big as the first movie was, this is 10 times as big, 10 times as many set pieces, explosions, and acrobatic stunts," Fox told MTV. "You know, we've been having script meetings, and we've been reworking the script, because they wrote it fast because of the writer's strike. And, we've just been going through and trying to do some character stuff for Shia and myself in the middle of this crazy world that they're in. I can tell you that we're on locations in some really exotic places. It's just going to be a badass movie. It's just going to be a popcorn-visual-spectacle, summer film."
I'm sure the 10 times as big is only slightly exaggerated. The first film cost an estimated $150 million, and if Fox's claims were literally true, the sequel would cost $1.5 billion. But speaking of exotic locations... [location spoiler warning]
The Philadelphia City Hall has been transformed into a Cafe in France. The scene apparently involves Sam's parents Ron and Judy Witwicky (played by Kevin Dunn and Julie White) as they are on vacation in Paris. This is actually the first confirmation of White's return. The Philly Chit Chat Blog was able to get a few shots of the set. The signs read "Ecole Militaire", which is a military school. It now hosts the Collège Interarmées de Defense (Joint Defense College) and the Institut des Hautes Études de la Défense Nationale (IHEDN, Institute of High Studies of National Defense).
contributing source: TMLB