Vicky Cristina Barcelona Movie Trailer #2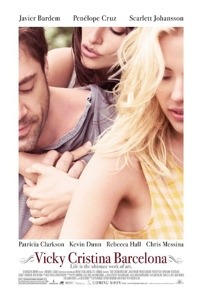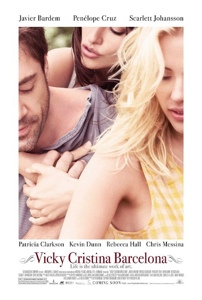 The Weinstein Co has released a new trailer for Woody Allen's Vicky Cristina Barcelona. The story follows "two young American women, Vicky (Rebecca Hall) and Cristina (Scarlett Johansson) come to Barcelona for a summer holiday. Vicky is sensible and engaged to be married; Cristina is emotionally and sexually adventurous. In Barcelona, they're drawn into a series of unconventional romantic entanglements with Juan Antonio (Javier Bardem), a charismatic painter, who is still involved with his tempestuous ex-wife Maria Elena (Penelope Cruz). Set against the luscious Mediterranean sensuality of Barcelona, Vicky Cristina Barcelona is Woody Allen's funny and open-minded celebration of love in all its configurations." The film premiered at Cannes and was well reviewed. Kim Voynar called is "a lovely gift from a filmmaker who, when he's on his game, truly hits the mark." And Emanuel Levy called it Allen's "most entertaining and commercial work since Bullets Over Broadway".
The important thing to know is that Scarlett Johansson and Penelope Cruz get it on. Check out the new trailer below, and as always, share your thoughts in the comment section!
[flv:http://bitcast-a.bitgravity.com/slashfilm/trailers/vickycristina2.flv 470 264]
You can watch the new trailer in High Definition on Yahoo. Vicky Cristina Barcelona arrives in theaters on September 5th 2008.