WALL-E: The Look And Sound Of Space; Brazilian Vignettes And UK Posters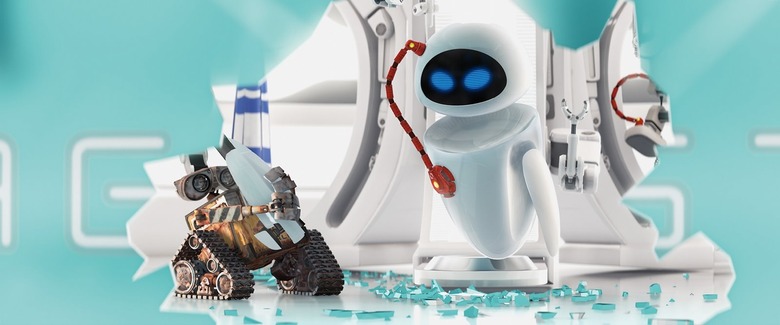 I can't yet begin to tell you what II thought of Pixar's WALL-E. Unfortunately I am embargoed against telling you exactly how much I loved the film. Disney is ramping up their marketing, and has released a bunch of videos that are worth checking out. First up is a featurette called "Pixar Goes Space Age" which takes a look at the design, tone and cinematography of space in the film. One thing revealed is that Oscar nominated cinematographer Roger Deakins actually worked on the film as a visual consultant. Deakins was responsible for the great cinematography in Assassination of Jesse James, No Country for Old Men, and In the Valley of Elah last year, for which he was nominated for two Academy Awards.
[flv:http://bitcast-a.bitgravity.com/slashfilm/trailers/wallepixargoesspaceage.flv 470 264]
IGN has a featurette called "A Space Journey In Sound" which focuses on the incredible sound design of Academy Award winner Ben Burtt, best known for as the father of R2-D2 (as he did the sound design for the Star Wars films).
Three new WALL-E vinettes are being aired in Brazil: one focusing on baseball, another on dancing, and a third where WALL-E gets to close to the video camera. Check them out below (via: Pixar Blog).
[flv:http://bitcast-a.bitgravity.com/slashfilm/trailers/wallebrazil1.flv 460 308]
[flv:http://bitcast-a.bitgravity.com/slashfilm/trailers/wallebrazil2.flv 460 308]
[flv:http://bitcast-a.bitgravity.com/slashfilm/trailers/wallebrazil3.flv 460 308]
Meanwhile, Empire recently premiered four new British movie posters. I never thought I'd see an animated character playing with a Bra on a poster for a Disney animated release: