Lawrence Kasdan's Robotech?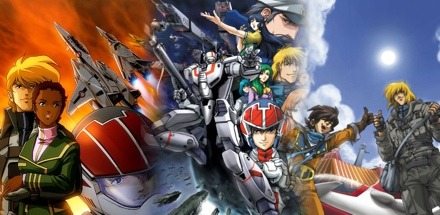 According to CHUD's sources, screenwriting legend Lawrence Kasdan is writing the big screen live-action adaptation of Robotech. For those of you who don't know, Kasdan is the guy who wrote Empire Strikes Back and Raiders of the Lost Ark. What we do know for sure, Warner Bros and Maguire Entertainment are developing the project as a starring vehicle for Tobey Maguire. When the project was first announced back in September, Craig Zahler, a virtual unknown, was attached to pen the screenplay. Kasdan is an epic screenwriter for this epic sci-fi adaptation.
Robotech refers to the scientific advances discovered in an alien starship that crashed on a South Pacific island. With this technology, Earth developed giant robotic machines or mecha (many of which were capable of transforming into vehicles) to fight three successive extraterrestrial invasions. At the time of its broadcast, Harmony Gold also launched Robotech through a popular line of comics to be followed by novels, role-playing games, video games, comic books, toys, and other consumer products.