Warren Ellis' Red And Ocean Headed To The Big Screen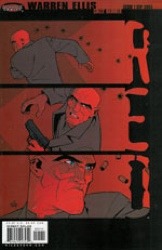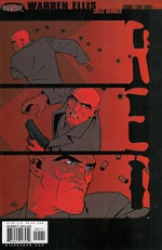 Comic Book writer Warren Ellis is finally headed to the big screen. Summit Entertainment (Twilight) announced this morning, a big screen adaptation of Ellis' Red, about a former black-ops CIA agent who is forced out of retirement when a high-tech assassin shows up to kill him. The comic, first published as a three-issue mini-series by WildStorm (a division of DC Comics) in 2003, is being adapted for the screen by brothers Erich and Jon Hoeber, who also wrote the adaptations of Whiteout and Alice. According to THR, the film will focus on the idea of an older operative set who is set in his ways having to contend with younger and more fit agents as well as modern techniques and technology. The project is being produced by Lorenzo di Bonaventura (GI Joe, Transformers).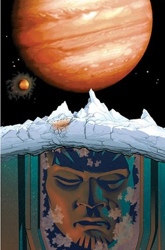 Last week it was revealed that Warner Bros is developing a big screen adaptation of Ellis' Ocean. When thousands of coffins containing a sleeping alien race and a giant weapon of mass destruction are discovered beneath the ice on one of Jupiter's moons, a sinister representative of a powerful conglomerate seeks to exploit the discovery for their own purposes. Newcomer Ryan Condal has been hired to pen the screenplay based on Ellis' original six issue comic book series.