Jay And Seth Vs. The Apocalypse Trailer To Become Feature Film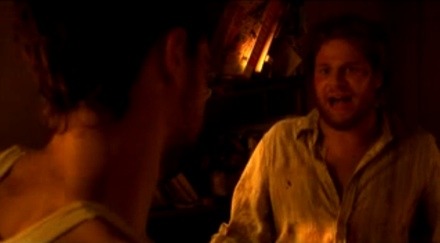 Seth Rogen and Jay Baruchel have signed on to star in a big screen adaptation of Jay and Seth vs. the Apocalypse for Mandate Pictures. The idea for the film began as an internet trailer that went viral last Summer. Jason Stone directed the viral video, which was written by Rogen and his Superbad co-writer Evan Goldberg. Variety reports that several production companies vied for the rights to the comedy. The story focuses on two friends who are cooped up together for too long and begin to get on each others nerves, while the end of the world happens outside. I'm guessing the eventual film will feel like an American-ized version of Shaun of the Dead, but instead of zombies the planet is invaded by monsters, and the duo are too afraid to leave the house. Watch the original viral trailer below:
[flv:http://bitcast-a.bitgravity.com/slashfilm/trailers/sethandjay.flv 350 260]
It's interesting to note that Mandate is actually giving Rogen and Goldberg full creative authorship of the movie and final cut. The search for a director has begun, and they hope to begin filming in 2009 with a budget estimated to be around $30 million. Rogen's prior commitments must take precedence. Other Rogen films scheduled to shoot in 2009 include The Green Hornet and the still untitled Judd Apatow stand-up comedian comedy starring Adam Sandler.