Hollywood To Award Reality Show Winner With Starring Movie Role?!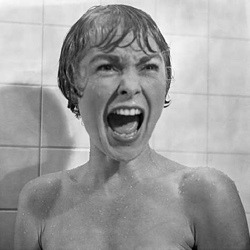 With the success of American Idol, I knew it would be only a matter of time before Hollywood would auction off film roles in reality television shows. VH1 has greenlighted a new reality series called Scream Queens which will involve 10 unknown actresses competing for a "Major Role" in a upcoming horror film from Lionsgate Films. The series will consist of eight hour-long episodes, and is set to premiere in the fall.
The horror genre isn't taken seriously in the first place, but this is a new low. Giving a starring role to a reality show contestant? Am I wrong?  I guess you could argue that it isn't that much different that Project Greenlight. But for some reason the idea of giving a writer/director the funding to make his movie seems a lot less tacky than this. Maybe because the logic of rewarding a contest winner with a starring role instead of finding the best actress for said role, goes beyond all logic. But I guess that happens all the time in Hollywood...
Source: THR