Page 2
Here is a round up of stories that just didn't make the /Film front page, or what we like to call.... Page 2!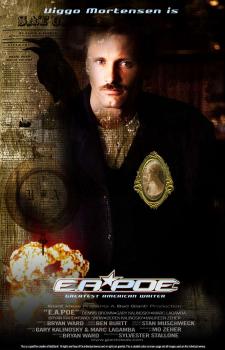 /Film reader Bryan W sent me this fan created poster for Sylvester Stallone's E.A. Poe. Click to enlarge.
Steve Carell tells MTV that he's ready to return for an Anchorman sequel.
Nina Dobrev (Degrassi: The Next Generation) has been cast in Transformers 2 for a role as a university student. [transformerslive]
Universal Pictures has released a mobile phone game based on Battlestar Galactica. [Reuters]
Jesse Bradford has joined the cast of Oliver Stone's "W," playing a college buddy of George W. Bush. [thr]
Sopranos writer Terence Winter teams up with Martin Scorsese for Boardwalk Empire, an HBO miniseries about the origins of Atlantic City. [observer]
Rotten Tomatoes takes a look at the 50 Top TV-to-Movie Adaptations, according to Tomatometer ratings.
Jimmy Smits has been cast as a ambitious assistant district attorney in Showtime's hit show Dexter. [comingsoon]
 io9 has some concept photos from Indiana Jones and the Kingdom of the Crystal Skull.
Brittany Murphy, Thora Birch and Tammy Blanchard have been cast in the psychological thriller Deadline, about a screenwriter who secludes herself in an abandoned house to battle a bout of writer's block, but "other unforeseen events lead her to a psychological breakdown." [THR]
Wayne McClammy,the director of "I'm F**king Matt Damon" and the follow-up "I'm F**king Ben Affleck," has been hired to direct the Fox comedy Cool School. [variety]
Twitch has the russian trailer for Hellboy II: The Golden Army.
Viacom is trying to stop people from distributing the Robert Downey Jr, Jack Black and Ben Stiller viral video from the MTV Movie Awards. How ironic, and how stupid! [mattgriswold]
Zak Penn has been given sole writing credit on The Incredible Hulk after WGA arbitration with Edward Norton. [iesb]
Mania lists 7 Reasons Blade Runner Was Prophetic.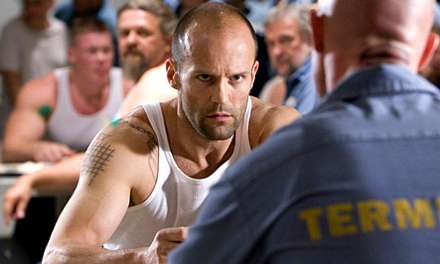 MTV has a batch of exclusive photos from Death Race.
Adam Sandler's production company Happy Madison has signed on to produce a thriller titled Shortcut, as the inaugural film of a newt genre label called Scary Madison. [THR]
Entertainment Weekly takes a look at 16 Horrible Movie Accents.
M Night Shyamalan tells BloodyDisgusting that he always planned The Happening as an R-Rated film: "I didn't even ask what would be involved with THE HAPPENING in order to bring down to PG-13, because I assumed we were WAY past the line." However, don't expect a nonstop bloodbath, because "It's mainly for how shocking the images are that you see."
F. Gary Gray will direct Marvin, a biopic of Marvin Gaye, from a script by C. Gaby Mitchell (Blood Diamond). [variety]
Check out the latest Quantum Of Solace On the Set Video with Guido Cerasuolo on MySpace. Thanks to /Film reader Dylan D for the tip.