Matthijs Van Heijningen To Direct Zack Snyder's Army Of The Dead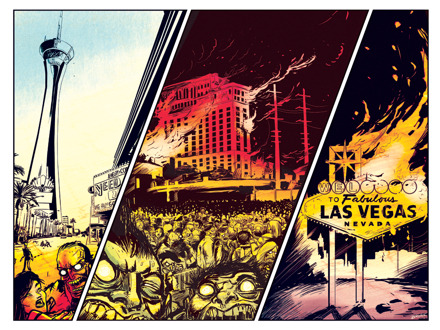 Commercial filmmaker and visual artist Matthijs van Heijningen will make his directorial debut on the Zack Snyder's Army of the Dead. Joby Harold (Awake) wrote the screenplay based on an original idea by Snyder. The story follows a father on a mission to save his daughter in a quarantined and zombie-infested Las Vegas. Snyder has described the film as a "zombie movie on the scale that" hasn't been done before. Zack praised Heijningen's "ability to infuse humor with irony allows him to create compelling stories in 30 seconds."
Watch 8 of Heijningen's TV commercials in today's Video(s) of the Day.
Disclaimer: No, the image in the header of this article is not concept art from the film. It is the work of Joseph Bergin III. Check out his work on DeviantArt!
source: THR