Outlander Movie Poster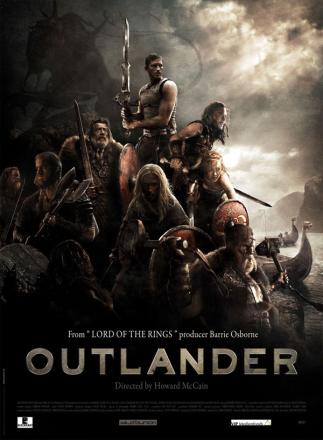 Though it recently showed at Cannes and received a fan-site response equal to, "if you want to watch a movie about vikings and a human alien versus an alien creature, go for it," Outlander still remains tucked in at the Weinstein Co. and is without a release domestically. Meanwhile, an international release for the James Caviezel (Passion of the Christ) sci-fi actioner is tentatively planned for late summer. Worth noting is how easy it is to get this film mixed up with Marcus Nispel's dismally received Pathfinder (suped-up vikings versus Indians). Shock received the Frank Frazetta-ish poster, click for the high-res, and you can find more info on the flick here. Thought it was worth a look–cool concept in theory–too bad the film itself seems permanently floundered.
Discuss: Have any of you managed to see Outlander?