Five Reasons Why Justin Marks' Live Action He-Man Movie Could Be Cool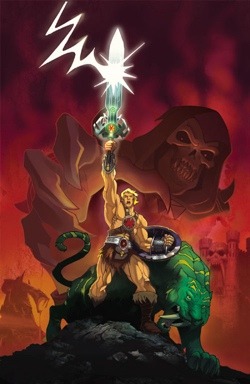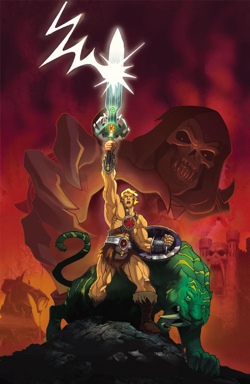 El Mayimbe has a gotten his hands on a copy of Justin Marks' He-Man screenplay, currently titled Grayskull: The Masters of the Universe. Okay, may-be the title needs a little work, but Mayimbe insists that the screenplay a "fanboy masterpiece!" Here are five things from the script that has gotten us excited to see this movie on the big screen.
1. This is not He-Man for kiddies! It's written as a hard and edgy PG-13 film tinkering on the edge of an R-Rating. And remember, PG-13 is the new R. You can get away with so much more now-a-days, especially when set in a fantasy environment like Eternia.
2. The story is described as "Lord of the Rings meets The Matrix meets Batman Begins." An epic battle for Eternia which begins with the origins of He-Man, Skeletor, and the Power Sword. Prince Adam has to "overcome his selfish need for revenge and realize his destiny for the greater good of his people" and "find the Sword of Light" in the hidden Castle Grayskull and "unify his kingdom."
3. Included are Fan favorite characters Zodack, Mekanek, Man-at-armsS, Teela, Evil-Lyn, Trap-Jaw, Tri-Klops, Beast Man, Battlecat and Panthor. And best yet, Orko is no where in sight!
4. All the corniness of the animated series is completely GONE. There isn't even a "single beat of comedic relief" in the entire script. Treat the property with realism, what a concept!
5. Grayskull is a geek's wet dream, "the perfect marriage of Sorcery and Science fiction where in Eternia both Fantasy and Technology co-exist." The script mixes "high tech, swords, and otherworldly creatures." Imagine the possibilities!
I never thought I'd say this but I'm excited to see a live-action He-Man movie. It sounds like Justin Marks has done fanboys proud and has crafted a film with franchise possibilities. There is a lot A LOT more, I've only given you five little tidbits. Read the full script review over on LatinoReview