Disney Blames Prince Caspian Release Date For Bad Box Office; Concludes 2 + 2 = 5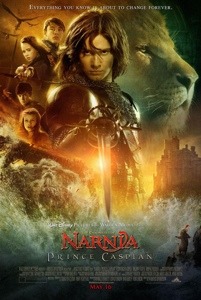 Disney CEO Robert Iger is now claiming that The Chronicles of Narnia: Prince Caspian isn't performing as well as expected at the box office because the May 16 release date was "too competitive". It probably had nothing to do with the fact that a large portion of moviegoers were
A. disappointed by the first film, and/or
B. Not excited by the trailers and prerelease advertising for the second film.
Yeah, it probably has NOTHING to do with either of those factors. It's a good thing that Disney moved Prince Caspian from it's original Christmas 2007 season release out of fear that The Water Horse would be targeting the same audience. Because we all know what kind of HUGE hit The Water Horse went on to become... To be fair, Disney might have made the move due to Walden Media, who was both their production partner on Prince Caspian and the production company behind the Water Horse. Besides, the footage shown at WonderCon in late February was in such an uncompleted state that I double a 2007 release would have been possible.
It should also be noted that The Chronicles of Narnia: The Voyage of the Dawn Treader is scheduled to hit theaters on May 7th 2010, only a week after Iron Man 2. So it looks like they'll be able to use the same excuse next time around as well.
source: The Hollywood Reporter