Synecdoche, New York Movie Poster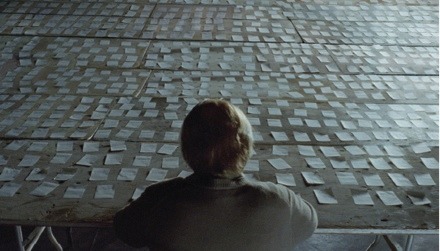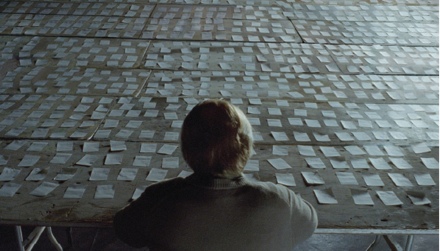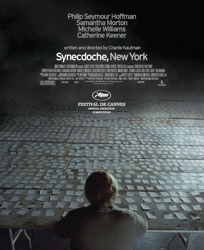 Charlie Kaufman's directorial debut Synecdoche, New York just premiered at the Cannes Film Festival (read about the reaction here). In the last couple weeks, we've brought you production photos and video clips, and now IonCinema brings us the movie poster. I love the imagery of Hoffman overlooking the endless tables of papers. It gives you the feeling of exactly how much of an undertaking it would be to recreate New York City inside a warehouse.
Synecdoche, New York stars Philip Seymour Hoffman as a theater director named Caden Cotard, whose life in Schenectady, New York is looking bleak. His wife Adele has left him to pursue her painting in Berlin, taking their young daughter Olive with her. A new relationship with the alluringly candid Hazel has prematurely run aground. And a mysterious condition is systematically shutting down each of his body's autonomic functions. Worried about the transience of his life, he moves his theater company to a warehouse in New York City. He directs them in a celebration of the mundane, instructing each to live out their constructed lives in a growing mockup of the city outside. Catherine Keener, Michelle Williams, Samantha Morton and Tilda Swinton co-star.