Page 2
Here is a round up of stories that just didn't make the /Film front page, or what we like to call.... Page 2!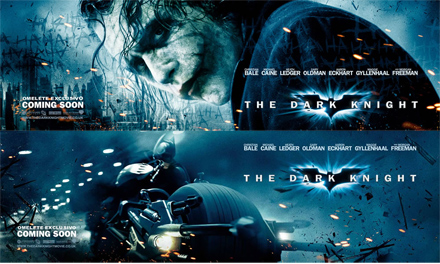 Omelete has posted some great new international banners for The Dark Knight. Click the image above to see them in higher resolution on Omelete.
Transformers will be released on Blu-ray in September [ROS].
Rumor has it that a new Pirates of the Caribbean DVD/Blu-ray set might be in the works for a fall release. [UGO].
A 20th Anniversary Deluxe Edition of Tim Burton's Beetlejuice will be released on DVD/Blu-ray on September 16th 2008. [dvdactive]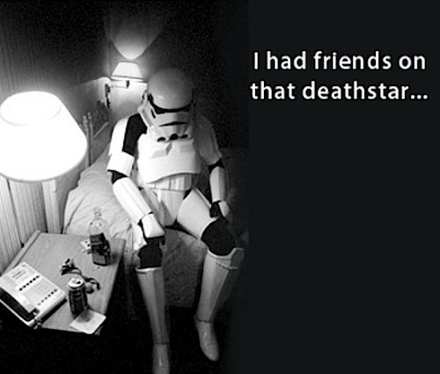 A depressed Stormtrooper says "I had friends on that Death Star..." [via: SuperPunch]
James D'Arcy has been cast as the lead in "Virtuality," Fox's two-hour pilot from Battlestar Galactica mastermind Ronald D. Moore. [CS]
TrekMovie has details on which spaceships will be featured in JJ Abrams Star Trek.
Producer Frank Marshall's Indiana Jones and the Kingdom of the Crystal Skull video diary is now online at IndianaJones.com.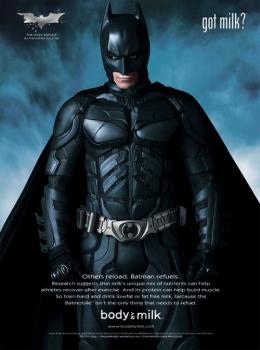 Batman has a Milk mustache in new Dark Knight themed "got milk?" advertisements.
Willem Dafoe has joined the cast of Paul Weitz' horror-fantasy Cirque du Freak. [shock]
The Internet trailer for Kevin Smith's Zack and Miri Make a Porno is expected to go online later today on Friday. [newsaskew]
Summit Entertainment will premiere a whole scene from the big screen adaptation of Twilight during the pre-show for the MTV Movie Awards this Sunday. [mtv]
Sexman reviews Grand Theft Auto 4.
The writing-directing team of Deborah Kaplan and Harry Elfont will helm and rewrite the teen comedy Big Man on Campus for Columbia Pictures. [thr]
The Dark Knight won the Trailer of the Year Award at The Golden Trailer Awards. [PRWeb]
British Board of Film Classification says The Incredible Hulk will have a running time of 112 minutes and 5 seconds.