Rainn Wilson In Transformers 2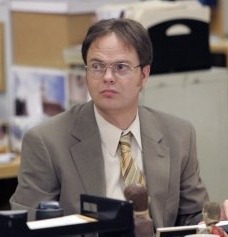 Rainn Wilson has been cast in Michael Bay's Transformers 2, and will be playing the part of a professor.
"I play a college professor," he told MTV before jokingly adding, "that turns into a robot, and turns into a car."
We got a tip earlier in the month that Bay and Company will be shooting some scenes at the University of Pennsylvania. And we know that Jonah Hill turned down the role of Sam Witwicky's (Shia LaBeouf) college roommate. So it's likely that Rainn will be playing Witwicky's college professor, probably in an early segment of the story. Rainn claims he hasn't even read the script yet, and that it's only a cameo role.
The two new casting choices revealed thus far (Hill who ultimately decided not to do the film) definitely hint at a screenplay laced with comedy, like the original film.