New Photos: Pixar's Presto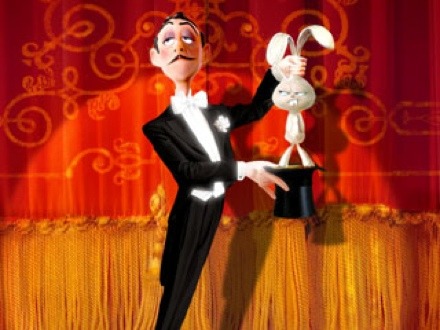 The Animation World Network has a two-page article talking about Pixar's latest short film, Presto, which will be attached to WALL-E.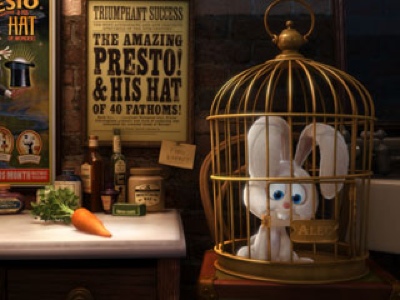 We first told you about the film last month when a short synopsis showed up online. Doug Sweetland's five minute film follows Presto DiGiotagione, a turn-of-the-century magician, who is famous for an astounding hat trick. Presto's apprentice rabbit, Alec, however, is dissatisfied as he shares none of Presto's wild success. While Presto is out eating lavish dinner, Alec is left behind, locked in a birdcage with a carrot torturously out of reach. Sweetland also provides the voices of both Presto and Alec.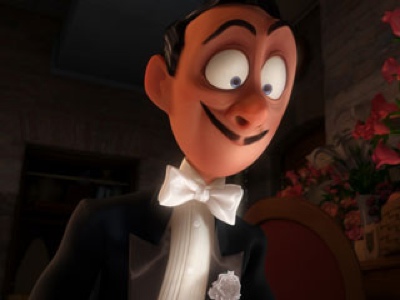 We have included three new images above Head on over to AWN to read more about Presto.