Marvel Studios And Brian K. Vaughan Developing Runaways Movie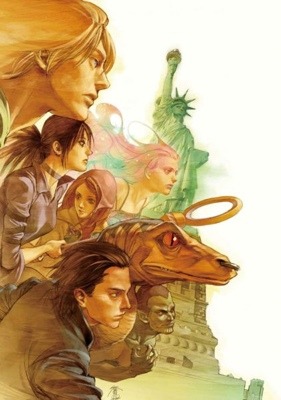 I knew it was going to happen eventually, Marvel Studios has announced that they will be brining Brian K Vaughn's Runaways to the big screen. Vaughn, best known for the critically acclaimed Y: The Last Man Series (also in some stage of development with DJ Caruso and possibly starring Shia LaBeouf), created Runaways in 2002 with Adrian Alphona, and is also penning the screenplay. It should be noted that Vaughn is also a co-producer and writer for LOST.
The series follows a group of teenagers discover that their parents are an organized group of super villains called The Pride. On the run from their homes, the group bands together and begin a journey of discovery, both of their parents' origins and of their own inherited powers.
Unlike most other books in the Marvel universe, the individual Runaways story arcs are collected in small, manga-sized trade paperbacks. In 2006, the series won the Harvey Award for best continuing/limited series. Geek god Joss Whedon, a vocal fan of the book, took over the series after Vaughan and Alphona left at issue #24 of the title's second volume.
Marvel is not ready to set a date for this latest adaptation or the previously announced Ant Man.
source: THR