Baz Luhrmann's Australia Movie Trailer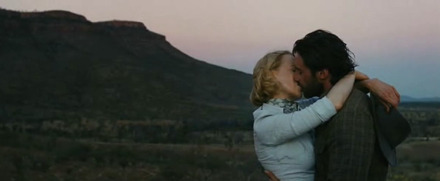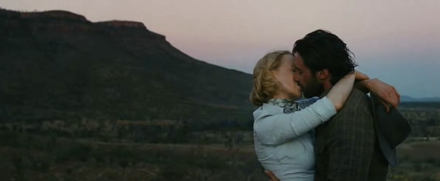 Even though his stories are not usually something typical of interest to me, I have always loved Baz Luhrmann for his visuals. His new film Australia is a period love story, but the beautiful cinematography immediately grabbed hold of my inner cinephile heart. That said, I'm not sure I'll like this film as much as his previous efforts. Interesting bit of trivia, supposedly Heath Ledger was set to star in this film, but dropped out to play The Joker in The Dark Knight instead. Russell Crowe was also attached as the lead but left the movie during pre-production. I would love to hear what you guys think of the new trailer in the comments below.
[flv:http://bitcast-a.bitgravity.com/slashfilm/trailers/australia1.flv 470 194]
You can also watch the new trailer in High Definition on Apple.com.
Official Plot Synopsis: A romantic action-adventure set in northern Australia prior to World War II, Australia centers on an English aristocrat (Nicole Kidman) who inherits a ranch the size of Maryland. When English cattle barons plot to take her land, she reluctantly joins forces with a rough-hewn cattle driver (Hugh Jackman) to drive 2000 head of cattle across hundreds of miles of the country's most unforgiving land, only to still face the bombing of Darwin, Australia by the Japanese forces that had attacked Pearl Harbor only months earlier. With his new film, Luhrmann is painting on a vast canvas, creating a cinematic experience that brings together romance, drama, adventure and spectacle.
Baz Luhrmann's Australia hits theaters on November 14th 2008.