SAW V And VI Details Revealed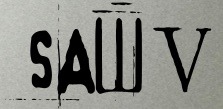 Lionsgate has revealed new details about the future of the SAW franchise. The fifth installment, follows Hoffman (Costas Mandylor), who has been carrying Jigsaw's (Tobin Bell) legacy, goes on a man hunt after the secret is threatened.
"People escape one trap, just to get caught in another; it's closer in feel to the original SAW as thematically it's about teamwork. I am far and away convinced that these are the best traps we have ever had," Producer Marc Berg told Bloody-Disgusting. "This film is far less confusing and more linear, and there are TWO great twists. Just when you thought you figured it out, we twist again."
The film features six different traps and they shot three different endings, which will be included on the eventual DVD release. The full supporting announce was also announced, and includes: Scott Patterson, Betsy Russell, Mark Rolston, Carlo Rota, Julie Benz, Greg Bryk, Laura Gordon and Meagan Good. David Hackl directed the fifth film but will not be returning for the sixth installment after all. I wonder if the studio replaced him or if this was his own choice. SAW series editor Kevin Greutert will be making his feature directorial debut on Saw VI. Marcus Dunstan and Patrick Melton are back to pen the screenplay.
Also announced is a SAW video game which was written by franchise creators Leigh Whannell and James Wan, featuring all of the original cast members, and will take place in the timeline of the original film. Saw V is scheduled to hit theaters on October 24th, 2008.
sources: Bloody-disgusting, ComingSoon