Video Interviews: Steven Spielberg And George Lucas On Indiana Jones 4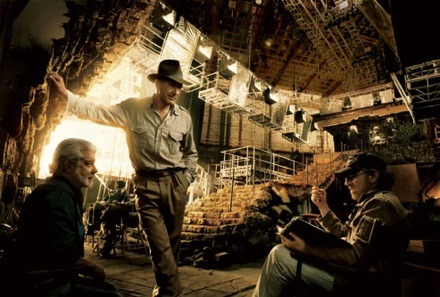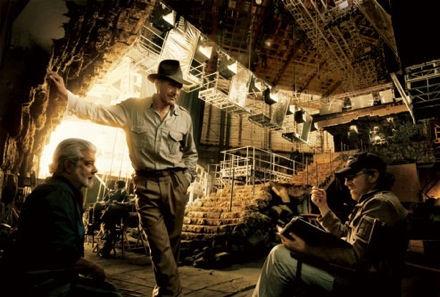 Steven Spielberg and George Lucas recorded video interviews for the EPK of Indiana Jones and the Kingdom for the Crystal Skull. You can watch the interviews below.
Spielberg talks about the demand for a fourth film, casting Harrison Ford, Ford as an action hero, on setting the story in 1957, how Mutt enters the story, how he discovered Shia LaBeouf, casting Shia in Indy 4, Karren Allen as Marion Ravenwood, Cate Blanchett as the villain Spaiko, the style of the film, the iconic score by John Williams, and on how the film was made for the audience.
[flv:http://bitcast-a.bitgravity.com/slashfilm/trailers/indy4spielberginterview.flv 314 182]
Lucas talks about his 30-year collaboration with Steven Spielberg and Indiana Jones, the love of movies, the origin of the name Indiana Jones, Harrison Ford as Indy, the style of Indiana Jones, the title of the film, Karren Allen as Marion Ravenwood, and the great sets.
[flv:http://bitcast-a.bitgravity.com/slashfilm/trailers/indy4lucasginterview.flv 314 182]