Konami Says Paul Thomas Anderson Is Circling Metal Gear Solid? NOT TRUE!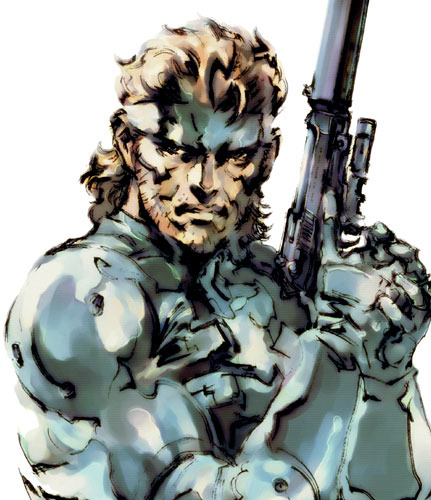 UPDATE #1 : I just received an email from Kotaku editor, Brian Ashcraft, who originally spoke with Konami's Aki Saito in person and here's what he said: "Hey Hunter, [Saito] said Paul Thomas Anderson, not just Paul Anderson, but specifically 'Thomas.' Hope that helps!" I just asked Brian again if Saito possibly meant to say director Paul W.S. Anderson (Resident Evil), and he added, "Saito's handling the movie negotiations, so I'd assume he knew." The awesome madness continues! More as it develops...UPDATE #2: Collider talked to someone involved with the production who has confirmed that Paul Thomas Anderson is NOT involved. My guess is that Saito meant to say Paul W.S. Anderson, who has a history of video game movie adaptations. The original news story follows:
Get out of here, Konami! At a press conference for this summer's Metal Gear Solid 4, Konami's Aki Saito, who's apparently hands-on with the Metal Gear feature film adaptation, told a Kotaku reporter that 1.) the franchise's feted creator, Hideo Kojima, will not be directing the movie version and 2.) director Paul Thomas Anderson is a possibility...
Regarding to potential directors, Saito says, "Paul Thomas Anderson is interested."
What would The New Yorker say if this became a reality? Saito also communicated how carefully Konami, the vid game's publisher, is handling the adaptation, much to fans' satisfaction, and expressed a certain weariness over Hollywood's video game flick graveyard...
"Often Hollywood adaptations have the original game creator involved at the beginning, but somewhere along the line they fall out of view. This is why it's very important for us to carefully pick the studio for this project."
PTA handling a grandiose spy action film would be bananas and make for a highly unforeseen and no doubt controversial follow-up to his masterpiece, There Will Be Blood. Venturing into pipe dream land, I'm not sure if I'd rather see Tarantino's Grand Theft Auto (the Internet fantasy fave for Rockstar's franchise at the moment) or this. Not sure why Saito would just throw PTA's name out there if there wasn't some truth to it.
Brief MGS synopsis: Metal Gear Solid follows Solid Snake, a retired soldier who infiltrates a nuclear weapons disposal facility to neutralize the terrorist threat from FOXHOUND, a renegade special forces unit.
Discuss: !?! QT's GTA or PTA's MGS, which would be more badass?