Cool Stuff: R2-D2 Ice Bucket With Han Solo Frozen In Carbonite Ice Cube Tray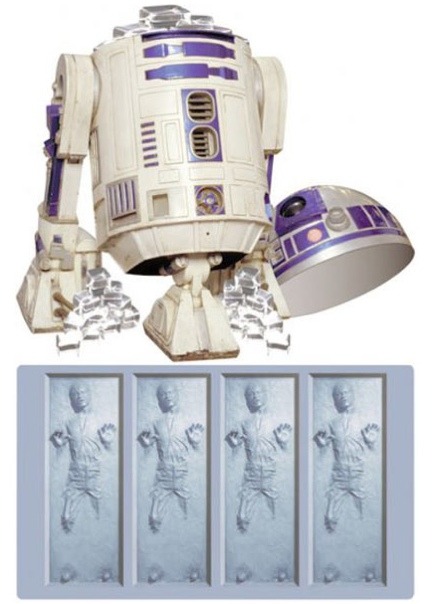 I've said it before, and I'll say it again – the stuff we feature in Cool Stuff probably won't get you laid. So when you bring the R2D2 Ice Bucket to your romantic picnic, don't expect to get lucky. Although I'm pretty sure this is actually intended to be an accessory for that minibar you don't have. The cosplaying girls at Comic Con might be impressed by the Han Solo in Carbonie Ice Molds (because, well, what geek wouldn't?). Produced by Wesco, this Ice Buck also makes patented R2D2 noises which are sure to get you to first base. No more details have been revealed. You can preorder the item from Amazon.co.uk for about $33 American.
Cool Stuff is a daily feature of slashfilm.com. Know of any geekarific creations or cool products which should be featured on Cool Stuff? E-Mail us at orfilms@gmail.com.