Tokyo Teaser Trailer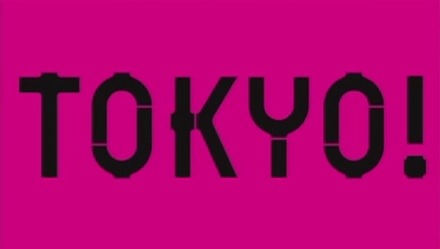 TwitchFilm has the first movie trailer for Tôkyô!, the upcoming three part anthology project,a triptych film in the same tradition of New York Stories or Paris, je t'aime, from directors Bong Joon Ho (The Host), Leos Carax (Bad Blood) and Michel Gondry (Eternal Sunshine). Each director tells an odd little story set in Japan's capitol.
Michel Gondry's 30-minute segment is titled "Interior Design". Written by Gondry and comic author Gabrielle Bell, Design is based on Bell's comic book "Cecil and Jordan in New York" from "Kramer's Ergot #5". The story follows a girl [Ayako Fujitani, Steven Seagal's Japanese daughter] who tries to move into Tokyo with her boyfriend. Unable to find an apartment or a job, she eventually turns into a chair. Sounds like something Gondry would make.
Bong Joon Ho's segment is tentatively titled "Shaking Tokyo", stars Yu Aoi (All About Lily Chou-Chou), Kagawa Teruyuki "Sway (Yureru)", Takenaka Naoto (Ping Pong/Swing Girls), centers around a guy who hasn't gone outside out of his apartment in 10 years. Then, because of an earthquake, he finally leave his apartment, all the while being in love with a pizza delivery girl played by Yu Aoi.
Leos Carax's segment Merde, follows "a man, or rather a 'creature' living in sewers begins terrorizing people in the city. After the imperial army launches a few grenades, it is stopped. Master Voland, a shabby french lawyer, is one of only 3 people in the world to understand its language.
Watch the trailer after the jump.