The Rocker Movie Trailer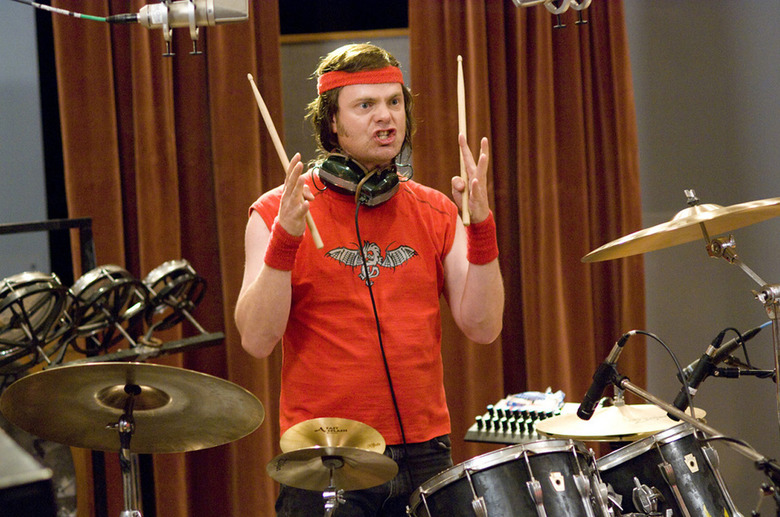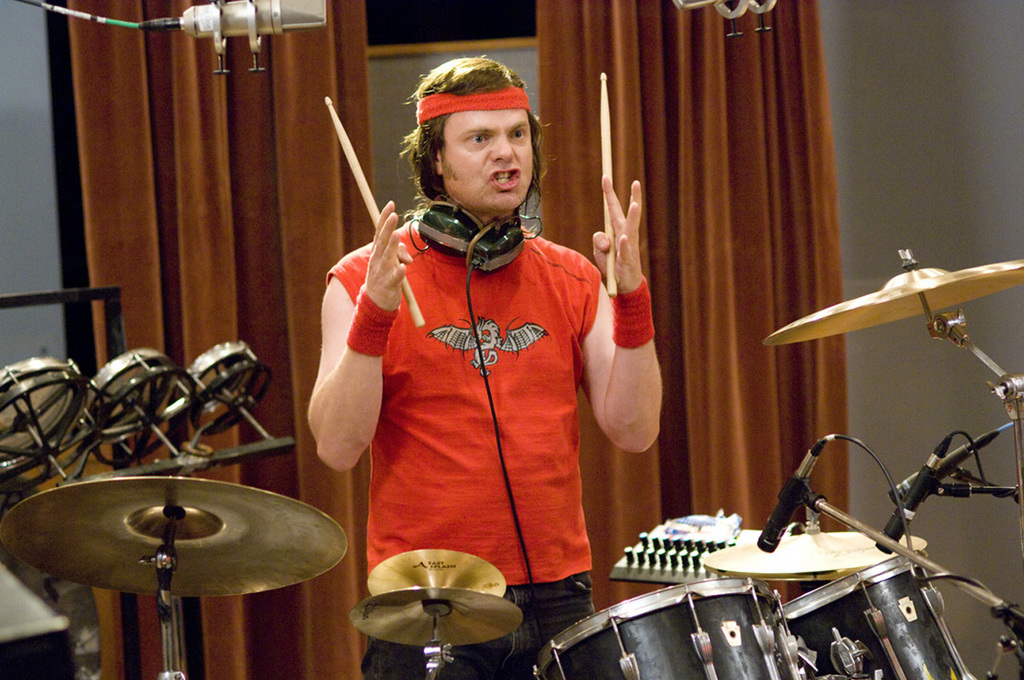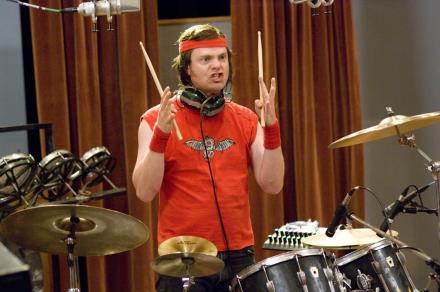 School of Rock with teens instead of squirts equals this new trailer for The Rocker. Example: "You don't ask your parents for permission to rock!" And if you watch closely Rainn Wilson (yes, veddy good on The Office) even begins to resemble Jack Black in SoR near the end.
[flv:http://media2.slashfilm.com/slashfilm/trailers/therocker.flv 470 252]
There are some laffs here: fat guy hurricane'ing snot on a hot gal's forehead (Superbad's Emma Stone), noodle eating, Jeff Garlin off the bat...and Wilson sprinting is always funnay. There is dated lameness here: a band called ADD, creepy girl saying "Hello YouTube," porn site password jokes in 2008, cliche "it's about the music" confession, an unfunny recreation of 1988 (hard to do). Not appearing much, if at all, here, but on the plus side: Fred Armisen, Aziz Ansari, Jane Lynch. Hard to say if this Fox Atomic (ohai) comedy is going to connect or whimper off like a sappier Hot Rod. Who's the audience, Office fans with bored nephews?
The Rocker opens nationwide on August 1st.Discuss: What do you think of the trailer for The Rocker? Are soft-irony movies about white guys "rocking out!!!" still funny sans the already championed Anvil! The Story of Anvil?