Not So Fast Dudes...Clint Eastwood To Kill Off Dirty Harry In Dirty Harry 6?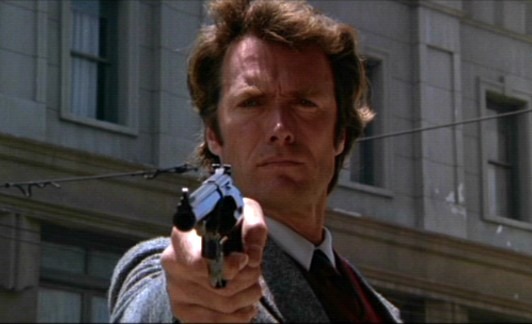 When character descriptions, released last week, for Clint Eastwood's Gran Torino confirmed that the film wasn't Dirty Harry 6, a lot of sites joshed that fans like you and me were out of our gluttonous minds for even desiring a sequel. Sure, the rumored return of Harry Callahan was supported by an infamously cool and extremely random tip AICN received, but to Slashfilm, a number six still made and makes perfect sense. The fact that the studio and Eastwood were mum on such a widespread rumor remains curious.
Well, today, another rumor has started via The Sun regarding Dirty Harry 6, and this time, Dirty Harry is said to go out in a blaze of 70-year-old badass glory. An insider tells the gossipy paper that...
"Clint will make sure Dirty Harry goes out in style."
It's also said that Clint Eastwood's ex-cop won't live to see the end of the movie or to see Florida's shuffleboard pastures. Who could take out Dirty Harry? Something to chew on alongside your Quiznos today. Of course, this new rumor could also be bunk, but people must be really frickin' bored to kick around absolute nonsense about a 77-year-old action hero. More on Dirty Harry 6 as it develops.
Discuss: How should Dirty Harry die? Should he die?