Star Wars: The Clone Wars Movie Poster; New Photos; Trailer To Premiere Thursday Night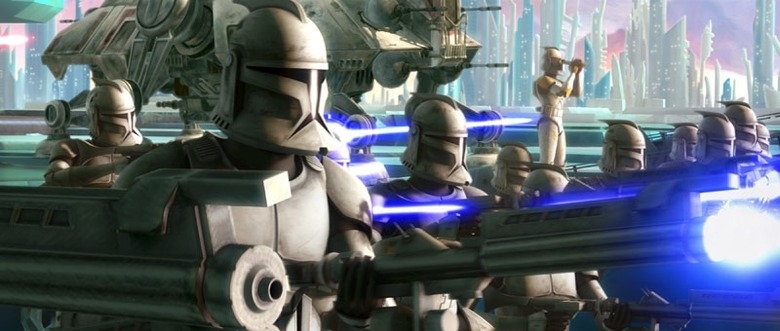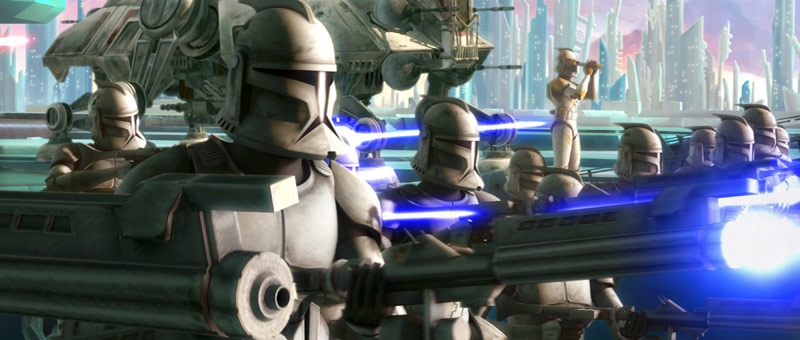 LucasFilm has released the theatrical one-sheet for Star Wars: The Clone Wars. Apparently the first movie trailer will premiere on Cartoon Network, TNT, TBS, CNN, and Boomerang at 7:58pm in all U.S. time zones on Thursday, May 8th. The poster and trailer will be in theaters this Friday, attached to prints of Speed Racer.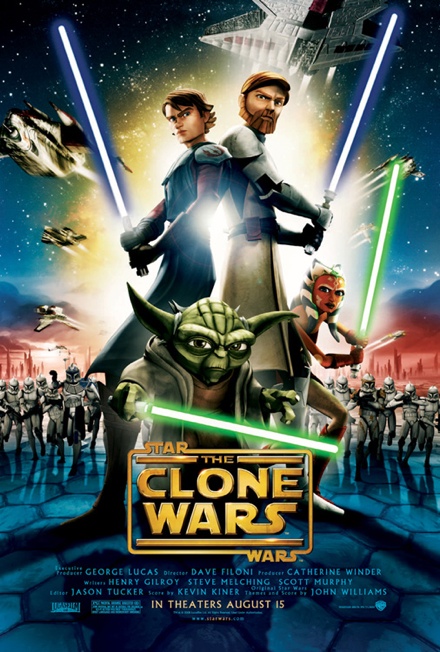 Meanwhile, USA Today has published a new photo of a double lightsaber-weilding pale, bald sith named Asajj Ventres, who previously appeared in the 2D Clone Wars animated series.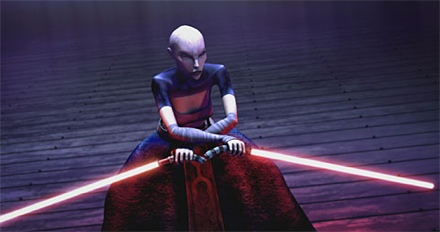 The official plot synopsis reads: Anakin Skywalker, Obi-Wan Kenobi and Padmé Amidala, are on the front lines of an intergalactic struggle between good and evil, along with brand new heroes like Anakin's padawan learner, Ahsoka. Sinister villains â€" led by Palpatine, Count Dooku and General Grievous â€" are poised to rule the galaxy. Stakes are high, and the fate of the Star Wars universe rests in the hands of the daring Jedi Knights. Their exploits lead to action-packed battles and astonishing new revelations.
Star Wars: The Clone Wars will hit theaters on August 15th 2008. The movie eads directly in to this fall's premiere of a weekly computer-animated Star Wars: The Clone Wars television series on Cartoon Network.
source: StarWars