Hancock Has Received An R-Rating Twice From The MPAA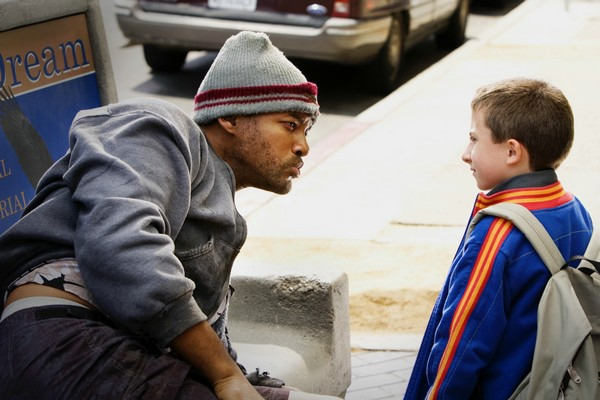 [crude caption censored]
Back in April, we discussed whether Entertainment Weekly's prediction that Will Smith's Hancock would be the third highest grossing film of Summer '08 and the top superhero movie (discounting Indiana Jones), was accurate. On Slashfilm, interest in the big budget satire seems to be running far behind The Dark Knight, Iron Man and, arguably, The Incredible Hulk, so it'll be interesting to see whether it reaches the teetering-on-$300 million grosses of I Am Legend. In a new article in the NYT, director and Michael Mann-protege Peter Berg (The Kingdom, Friday Night Lights) discusses the subversive nature of the film and it's added therein that Hancock has received an R-rating twice from the MPAA.
"We had statutory rape up until three weeks ago," Mr. Berg said, describing just one of the elements that has turned "Hancock" into an exercise in brinkmanship.
While jockish humor, action and grade-A special effects have been key to the film's marketing, Berg adds that the final product will still contain a borderline amount of violence and sexuality sourced from the long praised original script by Vincent Ngo. This is noteworthy, if only because no other PG-13 blockbuster this summer has faced ratings challenges in the press, if memory serves. Might Hancock be darker than The Dark Knight? Sony co-chair Amy Pascal politely says of the film...
"It's scary in that it goes farther than we've gone before."
Meanwhile, Berg and writer-producer Akiva Goldsman are definitely playing up the "one for us" mentality to an intriguing degree.