VOTD: Blood Car Movie Trailer
[flv:http://slashfilmmedia.s3.amazonaws.com/bloodcar.flv 460 258]
Blood Car created by Fake Wood Wallpaper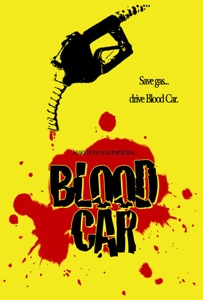 The Pitch: The aptly-named Blood Car is a near-future tale about peak oil and bloodthirsty vegans. Gasoline is so expensive that it takes almost 500 bucks to fill your tank, and most cars have been abandoned in vast "car graveyards." Archie is a nice vegan guy who wants to help the world by creating the first engine that runs on wheatgrass – but instead, he accidentally invents an engine that runs on human blood. Starring Anna Chlumsky, the 27-year-old former child star you probably remember from My Girl and My Girl 2.
Thanks to /Film Reader Oscar for passing this along.
Video of the Day is a daily feature of /Film showcasing geekarific video creations. Have a video we should be feature on VOTD? E-Mail us at orfilms@gmail.com.