Swing Vote Movie Trailer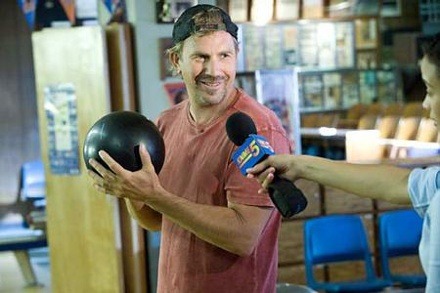 Touchtone Pictures (aka Disney) has released the first trailer for their upcoming Kevin Costner Summer comedy Swing Vote. The film actually has an interesting but totally unrealistic concept. Basically the events of the presidential election come down to the vote from one man. Of course the execution of the idea looks like the usual sentimental feel good Disney-level story. There's nothing like combining a family film with politics... Watch the trailer below and tell me what you think in the comments.
[flv:http://media2.slashfilm.com/slashfilm/trailers/swingvote1.flv 460 194]
Official Plot Synopsis: "Bud Johnson (Costner) is an apathetic, beer-slinging, lovable loser, who is coasting through a life that has passed him by.  The one bright spot is his precocious, over-achieving twelve year-old daughter Molly.  She takes care of both of them, until one mischievous moment on Election Day, when she accidentally sets off a chain of events which culminates in the election coming down to one vote...her dad's. SWING VOTE is a comical look at the journey of one father and daughter who discover that everyone has the power to change the world."
Swing Vote hits theaters on August 1st, 2008
source: MSN