Uma Thurman Talks New Kill Bill Anime, The Whole Bloody Affair From Quentin Tarantino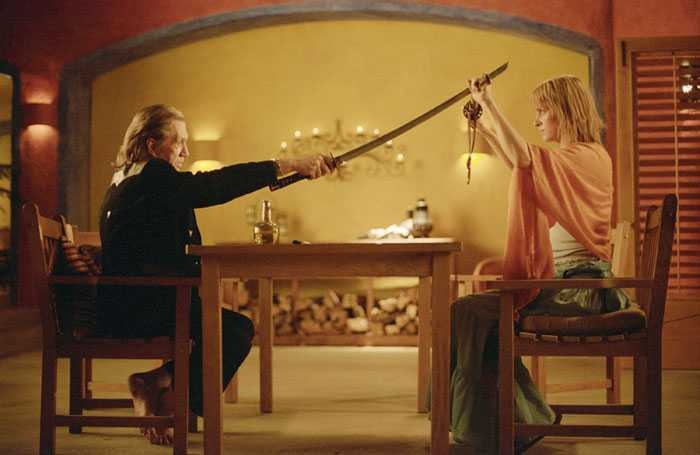 It's a slow Wednesday in 2008, so that must mean it's time to grind the rumor mill yet again for Quentin Tarantino's Kill Bill: The Whole Bloody Affair DVD(s)! Uma Thurman teased MTV with news that Tarantino is currently working on a new anime to be included with the long-planned definitive edition of the director's legendary magnum opus. Moreover, she says the complimentary anime segment(s) will not focus on her character Beatrix Kiddo aka The Bride, leaving speculation open that the new anime will revolve around Bill.
"Right now he's putting the two films together with an intermission with an added anime sequence he had already written," said Thurman. "So additional stories are in there, in animation." She adds, "his anime stuff is strong."
Of course, Thurman played it coy and left it at that, but she's far less prone to spouting coolness to the press for the hell of it, so maybe KB: TWBA is on the way. Personally, I await the day when QT's Inglorious Bastards, planned for 2010, starts production, but I'm curious to see what type of gluttonous "intermission" he has in store as well. Can you make perfect films more perfect I wonder?