The Chronicles Of Narnia: Prince Caspian Movie Trailer #2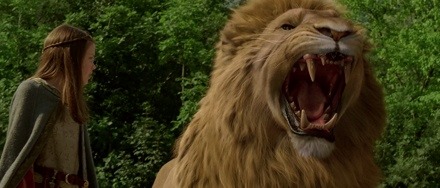 The new trailer for Disney's The Chronicles of Narnia: Prince Caspian has hit the web. The new trailer definitely takes on a darker tone. I really wonder how many people are actually interested in this film. It appears that Disney is not committed to continuing the series after Dawn Trader unless the box office dictates that there is enough interest. Watch the trailer below, and as always, I'd love to know what you think in the comments.
[flv:http://media2.slashfilm.com/slashfilm/trailers/narniaprince-my.flv 470 194]
You can watch the new trailer in High Definition on Myspace. The Chronicles of Narnia: Prince Caspian hits theaters on May 16th 2008.
Discuss: Are you still interested in Narnia?