First Look: The Cast Of 24 Season 7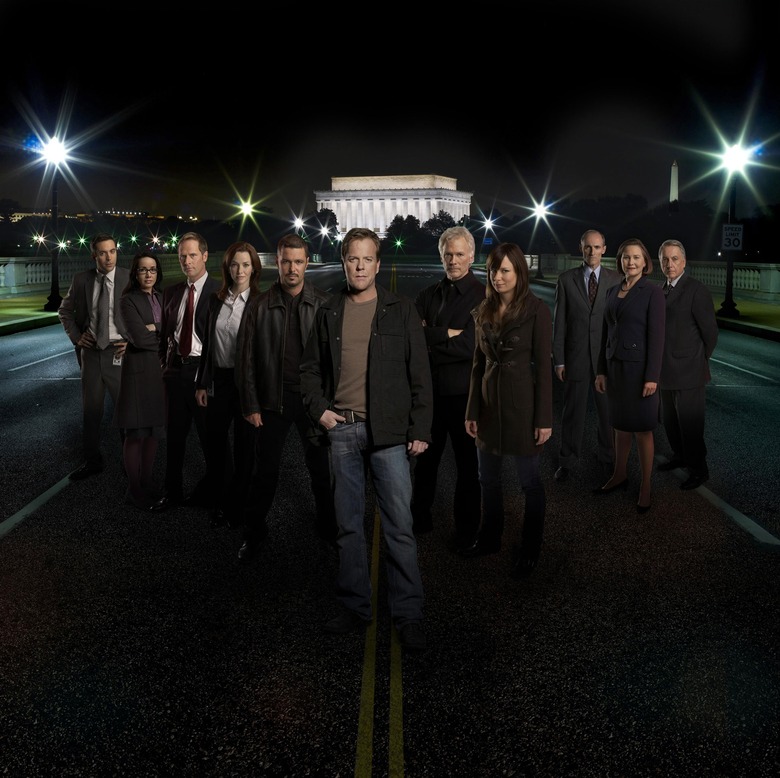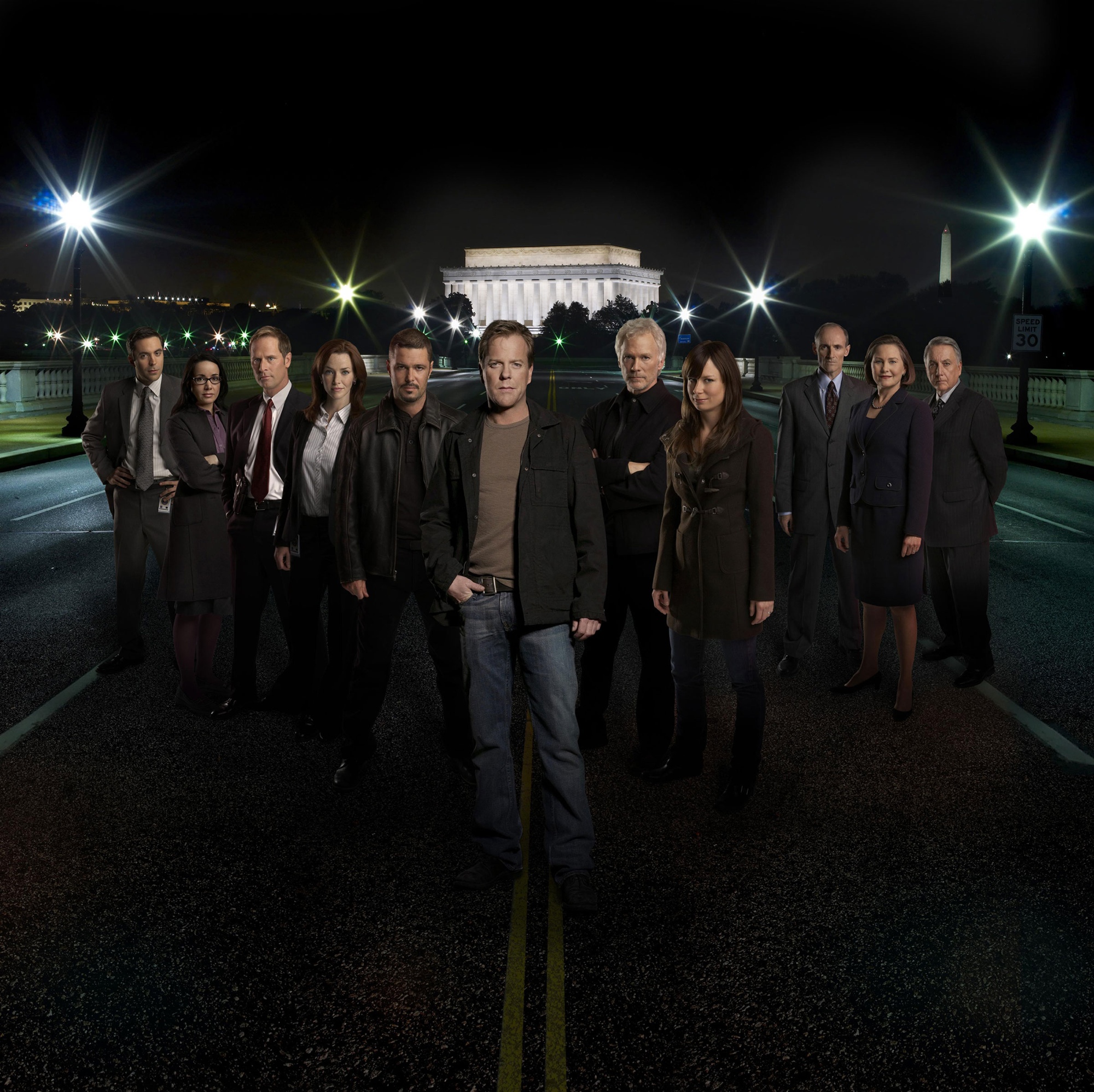 Filmz.ru got their hands on the first promotional image for The seventh season of 24. I assume this image was taken to publicize the season's premiere, which was originally scheduled to take place on January 13th, 2008, but was postponed reportedly due to the writer's strike. The new season is now set to premiere with a two hour prequel in fall before the regular season in January 2009. With CTU disbanded after the events of season 6, and with Jack Bauer on trial for his actions in the pursuit of justice, a major national security incident occurs when the firewall responsible for protecting America's government computer infrastructure is breached. Click on the photo to enlarge.
The photo above features from left to right: FBI Agents Sean Hillinger (Rhys Coiro), Janis Gold (Janeane Garofalo), Larry Moss (Jeffrey Nordling), and Renee Walker (Annie Wersching) who is also in an "adversarial relationship with Jack Bauer", SPOILER WARNING, Tony Almeida (Carlos Bernard), who was supposedly killed in a previous season, Jack Bauer (Kiefer Sutherland), Bill Buchanan (James Morrison), Chloe O'Brian (Mary Lynn Rajskub), First Gentleman Henry Taylor (Colm Feore), the show's first female president Allison Taylor (Cherry Jones), and Chief of Staff Ethan Kanin (Bob Gunton).
I wasn't a big fan of the last season of 24 as the show almost became a parody of itself. I'll give the two hour premiere a chance, but if the commercial which aired late last year is any indication, I'm not sure I'll continue on after that.