Disney/Pixar Is Sending Out Body Parts In Boxes?!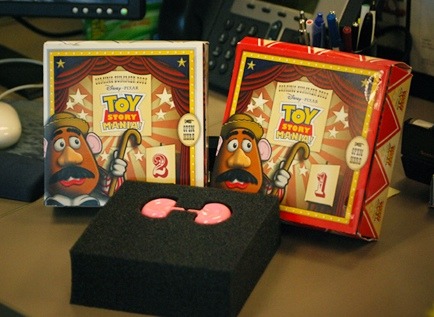 Newspaper reporter Chris Arnold received a package from Disney, inside he found a couple body parts... two ears. Not long after, Arnold received another package with another body part, this time an entire arm, in another package addressed from Disney.
Hast Disney gone insane? Nope, it's just part of promotion for Disney/Pixar's Toy Story Mania! interactive attraction at Disney Theme Parks. The first package contained a pair of Mr. Potato Head's ears, and read: 'Heard the News?'. The second package contained Mr. Potato head's white right arm, and read: "I'd give my right arm for an attraction this fun!" I wonder what the next body part might be? Great marketing by Disney but kinda creepy when you think about it.