Harrison Ford Considers Indiana Jones 5; New Indiana Jones 4 Photo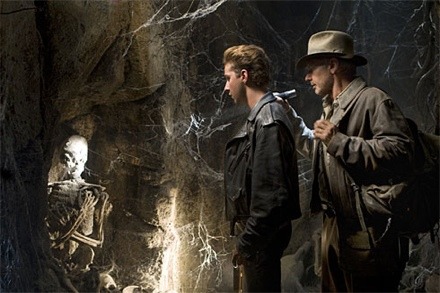 USA Today has published an article on Harrison Ford which features the new photo from Indiana Jones and the Kingdom of the Crystal Skull (as seen above). The article is pretty boring for the most part, except for the one sentence where Harrison Ford tells the newspaper that "he also might consider a fifth installment of Indiana Jones, though he hopes it wouldn't take 20 years to pull together." Indiana Jones 5?
Discuss: Should Harrison Ford do an Indiana Jones 5? Or should Crystal Skull be Indy's Last Crusade?