WALL-E Four Minute Featurette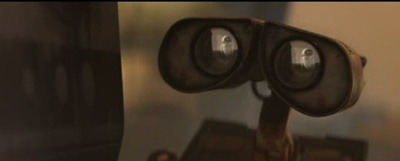 Disney has released a new WALL-E featurette on the STARZ movie channel to help promote the channel's big Pixar premiere on April 22nd. Cars will air at 6pm, followed by Ratatouille at 8pm, followed by the premiere of Leslie Iwerks' documentary The Pizar Story, followed by a Starz feature The Pixar Story Continues which includes scenes from Ratatouille and WALL-E. Writer/director Andrew Stanton hosts this four-minute WALL-E featurette, which features a bunch of never-before-seen footage. We get to see what has become of Earth, what has become of the other WALL-E units, and a lot of new interaction between WALL-E and EVE.
Removed at the request of Disney
Wall-E hits theaters on June 27th 2008.