M. Night Shyamalan's The Last Airbender Gets Release Date, Director Update, "Avatar" Dropped From Title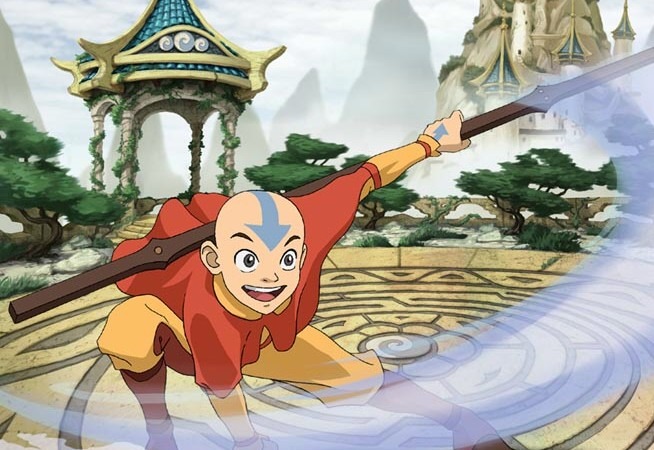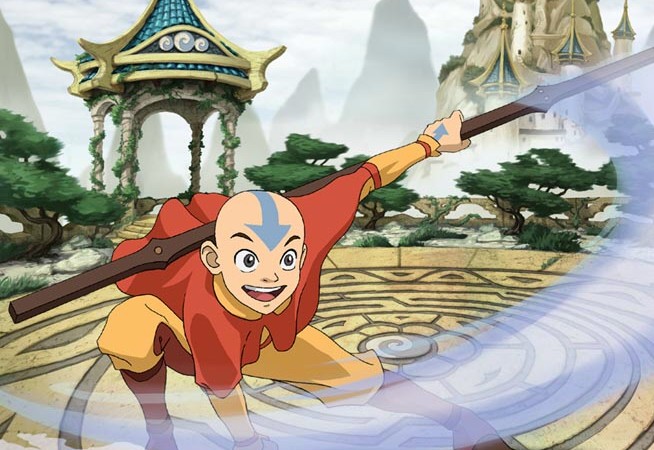 Writer/director M. Night Shyamalan will definitely be following up his June blockbuster contender, The Happening, with Paramount's adaptation of the hit Nicktoons series Avatar: The Last Airbender. The ambitious live-action film is now due on July 2, 2010. Variety reported just minutes ago that the film's title has been officially shortened to The Last Airbender, thus avoiding the 3D death ray of James Cameron's AVATAR. Smart move, but as a standalone title The Last Airbender reminds me of Air Bud or something. It's goofy. Shyamalan spoke with Empire recently about what drew him to the high concept children's material and professed how difficult it will be to bring the philosophical aspects and [deep breath] deeeep action to the screen...
"Obviously [there will be] some breathtaking visual effects," the director says. "Just imagine if you saw a little girl bending water out of a glass into the air as an extension of her own personal discipline. It's three movies about the hero learning three elements. Live action."
"It's daunting on the level of not doing it properly," he admits. "It can't be special effects for the sake of special effects, it has to be [that you use] take seven because the girl breathes properly on take seven. I have to tell the animators that. Everything, has to have that detail. I can't leave it. I have to make sure that I make it the same kind of storytelling, but with just one more tool."
The title character is a young savior, comparable to a holy Llama (Carl Spackler grins), who possesses superpowers allowing him to "bend" the four elements, earth, water, fire and air, each of which is delegated to a respective tribe/nation. Like any young punk who'd rather play GTA than commit to charity, this airbender is reluctant to protect his world's three tribes from the fourth warring tribe. Shyamalan tries to explain this better in the quote below. He also aspires to make The Last Airbender a live-action Hayao Miyazaki (Howl's Moving Castle, Spirited Away) flick. Right now in Hollywood, it's safe to say that anime is here to stay...
"The story is about how, in this particular time, this avatar is born into the airbenders and disappears. Then all hell breaks loose and the fire nation basically commits genocide and eradicates the air tribe in the hopes of killing the avatar and taking over control of everything. ... He reappears having been frozen in the ice a hundred years later and this world is all fucked up and he is the last airbender, but he doesn't want this job. He's forced into the position of putting the world back together again. It actually has a lot of Shakespearean overtones to it."
With Spielberg getting behind Ghost in the Shell today, DiCaprio doing Akira, and the Wachowskis' Speed Racer and Ninja Assassin on the way, it will be interesting to see how general American audiences receive these heavily stylistic films. What do you guys and gals think, is this Shyamalan's The Matrix or, gasp, his Star Wars (he compares it to both)? If anything, it will probably be far more satisfying than the live-action Dragon Ball Z.