Jackie Chan And Chris Tucker To Re-Team For New Movie. They're So Excited.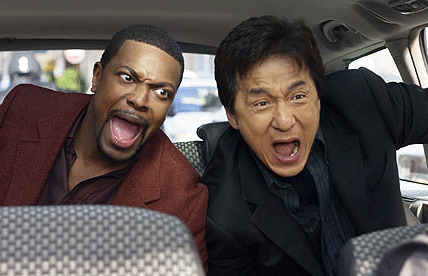 Jackie Chan: Chris, my man, let's make new movie.
Chris Tucker [getting pedicure beside $-shaped pool]: I dunno Jackie, Rush Hour 4?! Already?! You think all the fans can handle it?
Jackie: No, not Rush Hour. Something...more...original.
Chris: Jackie, you so crazy. I love it.
Jackie: I love you too Chris. Let's find good writer. Maybe we call Brett after.
Chris [tells the nail girl to go slower]: Jackie, I'm excited, man! Me and you together again?! Let's do it! Call MTV.
via MTV
[for historical record: apparently Chris and Jackie made this decision in person]