Photos: Editing The Wrestler, The Happening, Street Fighter Storyboards, The Spirit Billboard
So many photos, so little time. I've bunches these all together to save on the room. Enjoy.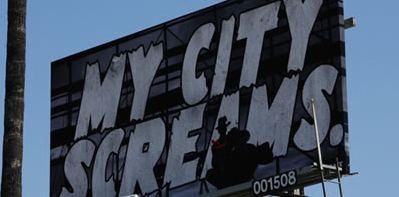 FilmSchoolRejects has a photo of one of the new billboards in Los Angeles advertising The Spirit. Much cooler than the crappy production photos released a couple days back. There are supposedly more billboards like this around Los Angeles, but no photos are yet available.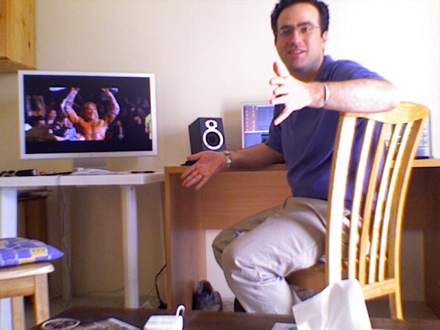 Darren Aronofsky is busy editing his next film The Wrestler on an island off of Africa. The photo above shows editor Andrew Weisblum working on the film.
A storyboard page from Street Fighter: The Legend of Chun-Li has been released on the film's official website. From the looks of it, these sketches were created after the casting of Kristin Kreuk as Chun Li. Click to enlarge. Is there any possibility of this film being watchable?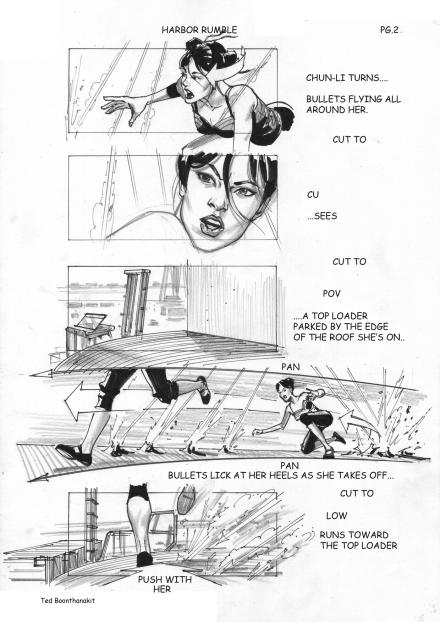 Filmz has five new photos from M. Night Shyamalan's The Happening. Check them out below. As always, click to enlarge.