Producer Neil Moritz And Columbia Pictures To Make Sci-Fi Flick Battle: Los Angeles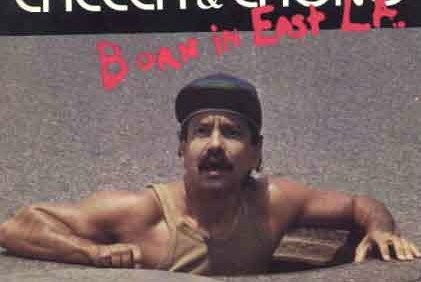 "Did they bring babes, man?"
After a long drought, original sci-fi seems to be back in the studio eye thanks to Cloverfield and I Am Legend (the latter was a remake, yes, but felt fresh). Producer Neil Moritz (IAL, xXx) and Columbia Pictures are gearing up to make a (space) alien invasion movie called Battle: Los Angeles from a spec script by Chris Bertolini (The General's Daughter). There are shades of Starship Troopers and Cloverfield, as the film will follow a "Marine platoon's encounter in the battle against an alien invasion on the streets of Los Angeles" and like J.J. Abrams monster smash, it won't carry a heavy price tag according to Moritz, who, btw, loves it all...
"I love the idea, and I love the script. I like it all," Moritz said to THR. "We are going to be in production within six months. What's attractive to me is that it's a huge event movie that can be done at a modest scale."
Apparently, there won't be much, if any, shaky cam. The title is definitely no Earth Vs. Moon and the premise sounds like it could leave the brain passed out on the beach nude, but I'm willing to give Moritz the benefit. Hopefully the locale, which Variety reports will start in Santa Monica and move to Los Angeles, opens up plenty of cheesy, mouth-agape celebritard cameos.