After The Ice Age... Blue Sky Options The Anubis Tapestry?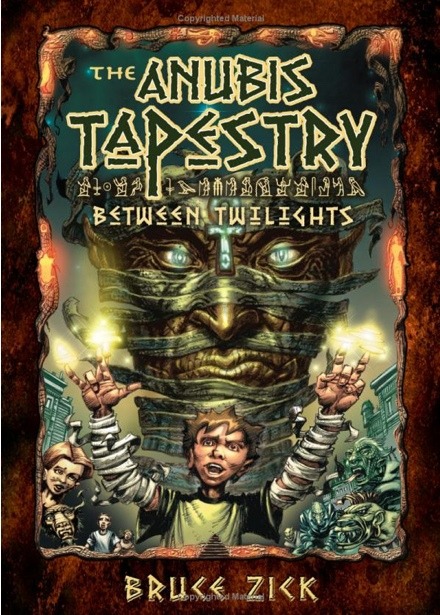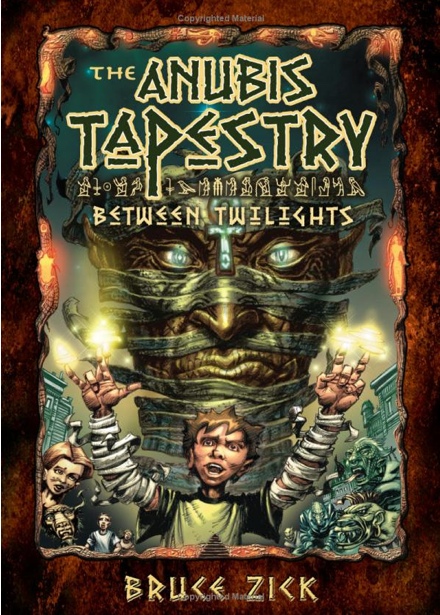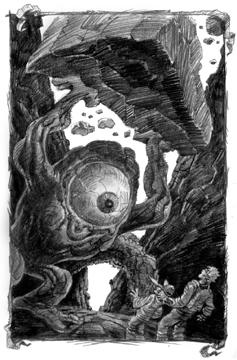 One of our Hollywood Spies sent us this juicy scoop, and while I'm still unable to 100% confirm this story, it's worth throwing out there.
Rumor has it that Blue Sky Studios, the Academy Award winning computer animation subsidiary of 20th Century Fox (responsible for Ice Age, Robots and Horton hears a Who!) might have optioned a small press book called The Anubis Tapestry for one of their next projects.
Written and illustrated by Bruce Zick, The Anubis Tapestry deals with "a young lad who must become a mummy in order to rescue his father from the ancient Underworld. Along the way, we get involved with Mythxx creatures, a rivalry as old as time, horrific Goth-Beasts, and thirty Monsters guarding the thirty Portals of the domain of the dead, leading us to the Chamber of Anubis." You can read a sample chapter from the book over on the Actionopolis website.
It's also worth noting that the author, also an illustrator/animator, was recently hired by Blue Sky Studios to "develop several of their future film concepts." Coincidence? Chris Wedge – director of Ice Age and Robots, even provided this quote for the book's cover:
"Bruce Zick lives in a rich world of fantasy. Fortunately there is a portal into it — his effortless drawing style and his thoughtful, descriptive prose. Indeed, although it is his world entirely, he is a generous host."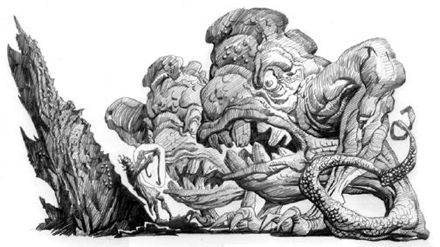 Bruce Zick has been writing and designing for Film, Animation, and Comic Books for over twenty years. He has illustrated for Disney, Warner Bros, Fox, Pixar, Marvel, Dark Horse, and various other studios, working as a conceptual artist on Finding Nemo, Titan A.E., Fantasia/2000, The Prince of Egypt, A Bug's Life, Pocahontas, The Lion King, Hercules, Alvin & the Chipmunks, and WALL-E. He has also created and written stories for Dark Horse Comics and Caliber Press and sold two screenplays to Twentieth Century Fox.
Check out more of Zick's illustrations from the book after the jump.