The Wackness: Nine Photos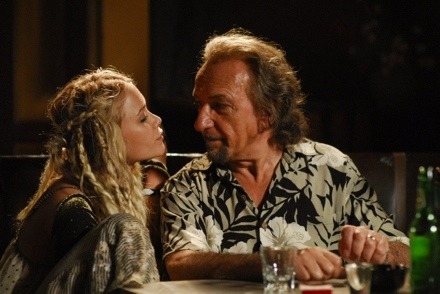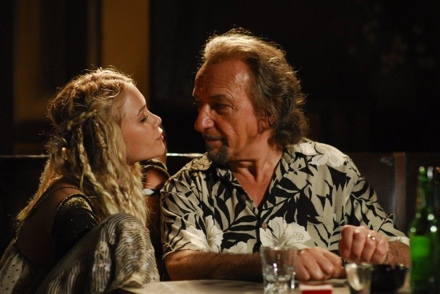 Cinematical has premiered two new images from Jonathan Levine's The Wackness, one of our favorite films os 2008 so far. Which reminded me that we've never posted the production photos which were released at the Sundance Film Festival. You can check out those photos after the jump. The Wackness won the audience award at the Sundance Film Festival, and was quickly snapped up by Sony Pictures Classics who plan to release the film in New York and Los Angeles on July 3rd (I've seen the tagline "The 4th of July is gonna be WACK", which just goes to show you how lame SPC's marketing department is).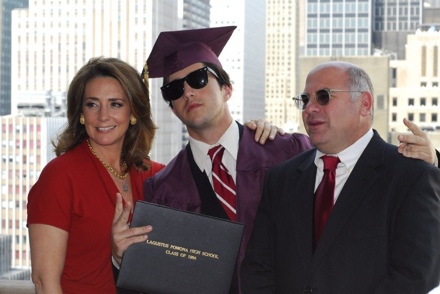 Here is the official plot synopsis:
"Set in New York in the sweltering summer of 1994, THE WACKNESS tells the story of a troubled teenage drug dealer, who trades pot for therapy sessions with a drug-addled psychiatrist.. Things get more complicated when the kid falls for one of his classmates, who just happens to be the doctor's daughter. Set against the backdrop of the greatest year in hip hop history, THE WACKNESS is a coming-of-age story about sex, drugs, music–and what it takes to be a man."
The film stars a Harvey Keitel-looking Ben Kingsly, Josh Peck in a career making performance, the beautiful Olivia Thirlby, a hippy-fied Mary-Kate Olsen, Famke Janssen and Method Man.
Olivia Thirlby is such a huge part of this film, so why are they holding back on her in the marketing materials? If I were Sony Pictures Classics, and I had a movie that featured one of the stars of Juno, one of the biggest independent films of all time, I'd be playing that up just a little. I mean, releasing a photo that shows her face might be a start. I don't understand why they are playing up the Ben Kingsly/Mary-Kate Olsen kiss when it has little to do with the overall story.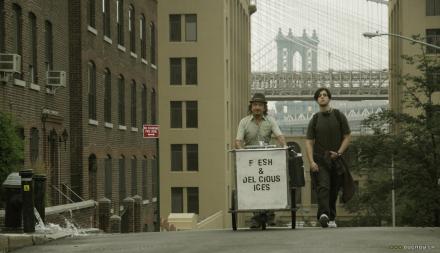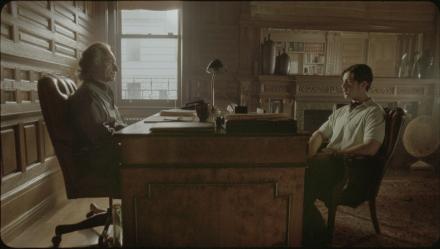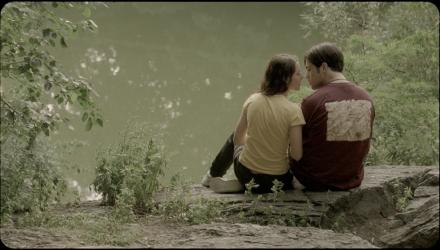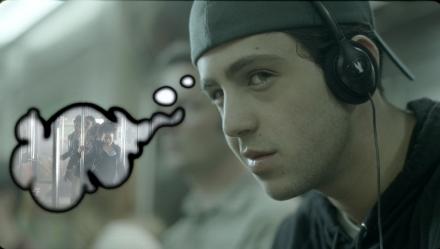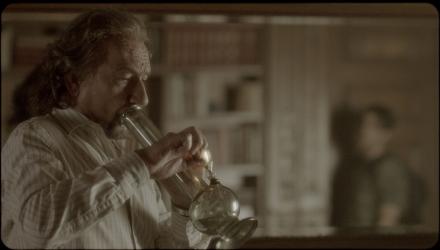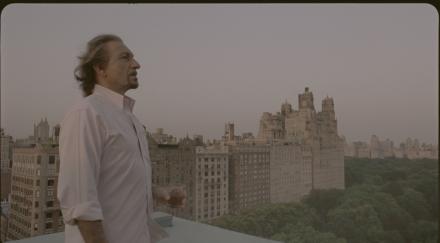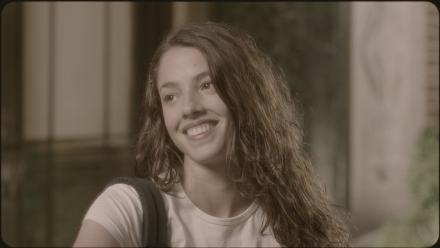 The Wackness hits theaters in July.