Pixar Announces Up, Newt, The Bear And The Bow And Cars 2

Big news on the Disney/Pixar front, the mouse house has revealed Pixar's future animation slate: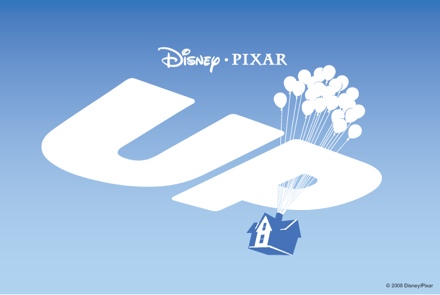 May 29th 2009: From the Academy Award®-nominated team of director Pete Docter (Monsters, Inc.) and co-director Bob Peterson comes Up, a comedic adventure taking off (and lifting spirits). Here is a brand new plot synopsis direct from the studio: Carl Fredricksen (voiced by Ed Asner) spent his entire life dreaming of exploring the globe and experiencing life to its fullest. But at age 78, life seems to have passed him by, until a twist of fate (and a persistent 8-year old Wilderness Explorer named Russell) gives him a new lease on life. Up takes audiences on a thrilling journey where the unlikely pair encounter wild terrain, unexpected villains and jungle creatures. When seeking adventure next summer â€" look Up. Christopher Plummer voices the villian. Up will be released in Disney Digital 3-Dâ"¢.October 2nd, 2009: TOY STORY in 3-DFebruary 12th, 2010: TOY STORY 2 in 3-D
June 18th, 2010: The creators of the beloved Toy Story films re-open the toy box and bring moviegoers back to the delightful world of Woody, Buzz and our favorite gang of toy characters in Toy Story 3. All we know is that Andy grows up and is leaving for college. Lee Unkrich, co-director of Toy Story 2 and Finding Nemo) directs this highly anticipated film, and Michael Arndt, the Academy Award-winning screenwriter of Little Miss Sunshine, brings his unique talents and comedic sensibilities to the proceedings. The voice talent confirmed includes: Tom Hanks, Tim Allen, Joan Cusack, Don Rickles, Wallace Shawn, Estelle Harris, John Ratzenberger, Ned Beatty. Composer Randy Newman returns.

Summer 2011: newt marks the directing debut of multiple Academy Award winning sound designer Gary Rydstrom, who made his Pixar debut with the short film Lifted, which premiered in front of Ratatouille. What happens when the last remaining male and female blue-footed newts on the planet are forced together by science to save the species, and they can't stand each other? Newt and Brooke embark on a perilous, unpredictable adventure and discover that finding a mate never goes as planned, even when you only have one choice. Love, it turns out, is not a science. Will be released in Disney Digital 3-Dâ"¢.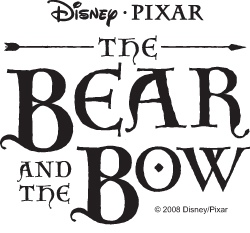 Christmas 2011: The Bear and the Bow is Pixar's first fairy tale, from acclaimed filmmaker/writer Brenda Chapman (The Prince of Egypt). Chapman began as an additional animation artist on Who Framed Roger Rabbit and contributed story for The Little Mermaid, The Rescuers Down Under, Beauty and the Beast, The Lion King, The Hunchback of Notre Dame, Fantasia 2000, Chicken Run and Cars. A rugged and mythic Scotland is the setting for Pixar's action-adventure "The Bear and the Bow." The impetuous, tangle-haired Merida, though a daughter of royalty, would prefer to make her mark as a great archer. A clash of wills with her mother compels Merida to make a reckless choice, which unleashes unintended peril on her father's kingdom and her mother's life. Merida struggles with the unpredictable forces of nature, magic and a dark, ancient curse to set things right. Director Brenda Chapman and the storytelling wizards of Pixar conjure humor, fantasy and excitement in this rich Highland tale. Will be released in Disney Digital 3-Dâ"¢.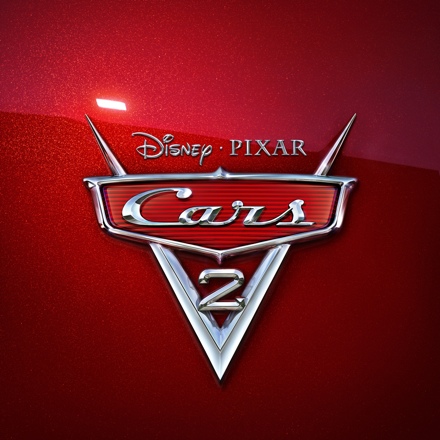 2012: Cars 2 will be directed by Brad Lewis, the producer of Ratatouille and Antz. All the world's a racetrack as racing superstar Lightning McQueen zooms back into action, with his best friend Mater in tow, to take on the globe's fastest and finest in this thrilling high-octane new installment of the "Cars" saga. Mater and McQueen will need their passports as they find themselves in a new world of intrigue, thrills and fast-paced comedic escapades around the globe. Will be released in Disney Digital 3-Dâ"¢.
The big news is that all of the announced future Pixar releases will get the Digital Disney 3-D treatment. I remember the days when Brad Bird was preaching that Pixar would only do 3D if it complimented the story. But I understand that 3D is the newest trend, and the result is bigger box office, so Pixar must go with the flow. I just wonder if Pixar would have made this choice if they weren't owned by Disney. Bird also said that Sequels aren't in the Pixar business plan and they also just announced Cars 2, the second sequel to be released by the studio in the next four years. The other big news is that it appears that Pixar will now be taking on two films per year starting in 2009. I hope this doesn't result in a loss of quality. The Bear and the Bow and Newt sound, at least on the surface, more like films that Disney would make. But We'll have to wait and see.