Oh Boy. It's The Slashfilm Clean-Up!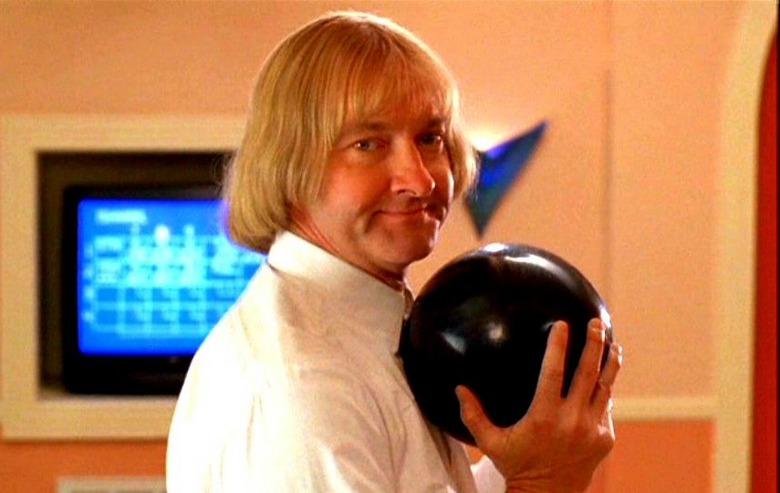 There's a lot of minor news breaking today and falling in between the cushions of Slashfilm's buttery soft couch. I've decided to reach in and present the tasty morsels for your enjoyment. Don't like some of 'em? Well, your dog doesn't discriminate and if it does, surprise, it's a kitty.

October's Max Payne video adaptation continues to build a curious borderline-honor roll of a cast, with Chris O'Donnell (Robin) climbing out of the Where Are They Now File to star alongside Mark Wahlberg (title role), the foxy Mila Kunis (uh, assassin love interest), Beau friggin' Bridges (mentor) and Donal Logue (not playing Jimmy the Cab Driver). O'Donnell will play nipple-free "executive Jason Colvin." Exciting, innit? Now, if only the film was rated R. (EW)

Javier Bardem, the biggest star in born again director Francis Ford Coppola's follow-up to Youth Without Youth, Tetro, has either dropped out or been replaced on a huge creative whim. Coppola will recast the role of Bardem's mentor to Vincent Gallo's title character with Carmen Maura, whom you may have caught in Volver. Hmmm, Coppola could have certainly used the awareness of the Oscar winner. Too bad. (HR) As we all do when a job falls through, Bardem is said to be considering a role as a respected wine critic in a film entitled The First Emperor starring naughty monkeys Helen Mirren and Hugh Grant. (DH)
The horror! Another fresh face from The O.C. has washed ashore on Crystal Lake. Amanda Rhigetti, an 8, is close to signing on as the female lead in Platinum Dunes' Friday the 13th. How about a cameo by Adam Brody's head? (Variety)
Latino Review sum up Sam Raimi's script to his upcoming Drag Me to Hell with three words: Predictable as hell. Slashfilm previously summed up the entire movie even more succinctly with: Justin Long. Obviously we're too smart to add "as hell" to that. However, that was before we caught Long's performance in The Sasquatch Gang (now on DVD), which was maddeningly chuckle-inducing. "Predictable as hell" it is, then.Billy Crudup is that guy you call when your film is looking good. He'll play J. Edgar Hoover (kinky) in Michael Mann's Public Enemies, which stars Johnny Depp, Christian Bale and the Dorf and has as much chance as sucking as UNC losing the Final Four. Jinx? Hardly. [Variety]

Where's my sickly neighbor from 1988's inhaler? Joshua Jackson says he will not be playing Fletch in the remake. Chevy Chase's is one of my favorite Chevy Chase films. I say cast Michael Cera and let Jason Lee choke on a furball. [MTV]
The new film from Heathers writer/legend Daniel Waters opens tomorrow in select theaters. It's called Sex and Death 101. Here's an interview with Waters that's so chockfull of amazingly pretentious, pseudo-intellectual name dropping it makes us realize how rarely we come across screenwriter interviews like this anymore. More Waters, please.

Hard hitter producer Graham King (The Departed, Blood Diamond) and Warner Bros. hope to bring the Hugo Award-winning sci-fi series Hyperion Cantos to life on screen via a script by relative newcomer Trevor Sands. I'm not familiar with author Dan Simmons's works, but the plot is said to be set on a planet called Hyperion that has lucid blue skies, "electricity-spewing trees," and a mysterious region called the Time Tombs, where time travel evidently goes down amongst artifacts. And a very pissed off monster guards them. Ooh la la. Sands will combine the first two novels, Hyperion and The Fall of Hyperion in his script. An original, brainy sci-fi film? All for it. Any fans, please sounds off in the comments below. (HR)