Jenna Jameson And Robert Englund's Zombie Strippers Gets Theatrical Release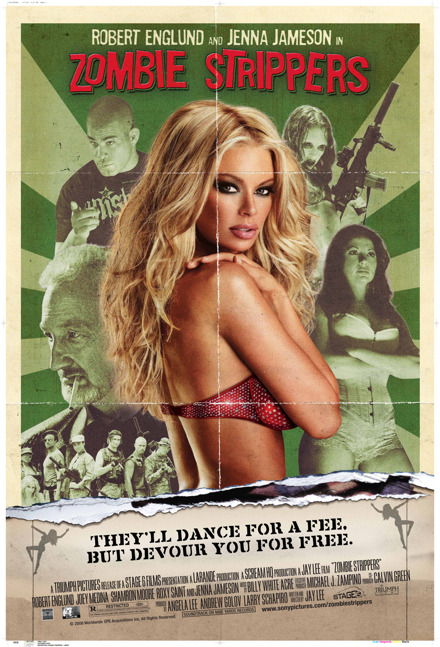 When applicable, IMDB should include an "Actress: Theatrical" entry for porn stars. Sony Pictures has enthusiastically announced that Jenna Jameson (Private Parts) will once again be sliding down America's luxurious cineplex flagpole, this time in the grindhouse-y Zombie Strippers alongside Robert Englund. On April 18th, the direct-to-DVD flick will play in numerous select American cities and we have the [insert porn pun] listing below.
If you haven't seen the trailer or the poster we have those too. You know what? Maybe it's a case of expectations limbo, but the Zombie Strippers trailer is superior to the Lost Boys: The Tribe trailer. That is just depressing.
[flv:http://media2.slashfilm.com/slashfilm/trailers/zombiestrippers.flv 460 212]