John Singleton's The A-Team Set For Release Summer 2009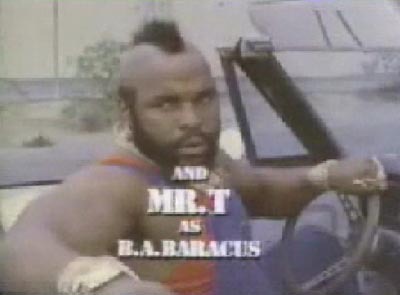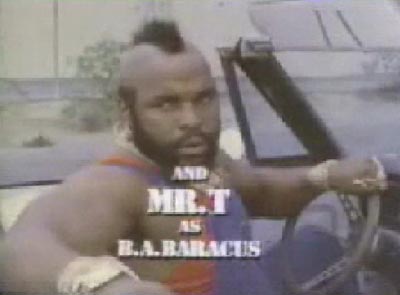 "Fool, you betta call me!"
If John Singleton (Higher Learning, 2 Fast 2 Furious) needs someone to walk the Earth in search of the perfect gold dookie chains for his re-envisioning of the hit '80s show The A-Team, I'll do it for free shrimp. That's right, the suspect action show that kept a million kids off the pot is headed to the big screen via 20th Century Fox on June 12, 2009. It will face off on that date with the Eddie Murphy extravaganza Nowhere Land.
None of the macho mercenary roles are locked, though Singleton, who has made this project sound promising and even hinted at an R-rating (I'd still bet on PG-13), tipped Woody Harrelson for the role of Murdock back in January.
And then Ice Cube (zzz) generously offered his services for the role of Mr. T's B.A. Baracus, but Singleton replied to that with, "all this bullshit of who is saying who is this person and who is…nobody is playing Mr. T, the character's name is B.A. Baracus, he will have a Mohawk and there is a moment in the movie where he actually gets the Mohawk cause he's going crazy!" So, got that, Ice Cube, nobody is playin' Mr. T.
Mohawks and overalls (on badass black dudes) forever.
Discuss: Sound like fun to you or sheer trash? Who deserves to rock the chains? Please, no rappers, especially Lil Mama.
via Variety