SXSW Movie Review: The Upsetter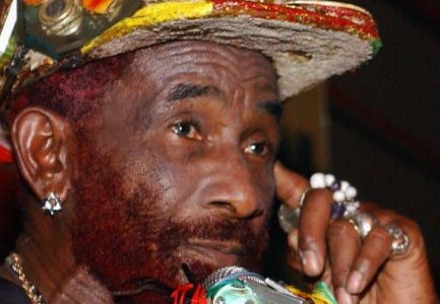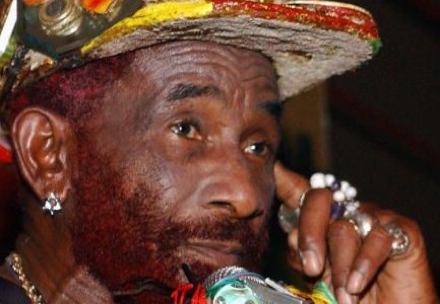 Written and directed by Ethan Higbee and Adam Bhala Lough, The Upsetter promises, with more than a bit of hyperbole, to document Jamaican music pioneer Lee "Scratch" Perry's life and times (definitively at that). Perry, a songwriter, singer, and producer, helped to define reggae in the late 1960s and early 1970s, working with Bob Marley and the Wailers, and later dub, the predecessor to electronic music. In one, five-year period during the 1970s, Perry produced an average of 20 songs a week for artists in Jamaica and Britain. The later 70s' saw Perry collaborating with The Clash. One of their early hits, "Police and Thieves," was actually a cover of one of Perry's songs (first sung by Junior Marvin).
Perry's story, like musical artists before and since, devolved into depression, drug abuse, and commercial failure. His attempt to create a commune/recording studio, the Black Ark, on his property in Kingston, Jamaica ended when the studio burned down. A decade-long decline ended with Perry moving to Europe where he settled first in England and, later outside of Zurich, Switzerland. He married for the second time and fathered several children (he left his children by his first wife in Jamaica). During his most productive period, ganja (marijuana) fueled his creativity, but during his decade-long decline, ganja had the opposite effect, fueling his descent into mental illness, paranoia, and possibly, schizophrenia. It was Perry's decision to stop smoking ganja after 45 years (by his own count) that he returned to sanity, coherence, and productivity, including collaborating with The Beastie Boys on a track for their 1998 album, "Hello Nasty."
The Upsetter sounds fascinating, right? Alas, no. Or rather, only early on during The Upsetter's seemingly endless running time. Higbee and Lough are far less interested in discussing Perry's contributions to popular music via, for example, interviews with musicians, critics, or academics, all of whom could have provided some insight into Perry's musical contributions, than to airing Perry's incoherent monologues during his post-productivity period. The monologues become tedious all too quickly, but then go on and on (and on). Even worse, giving over so much of The Upsetter's running time to Perry's incoherent rants does him or the directors any favors. The monologues make Perry appear and sound mentally ill. Exposing audiences to Perry's lengthy monologues make the directors look both like they're exploiting Perry for their own (unclear) ends and stretching The Upsetter's running time to the "magic" 90-minute mark for feature-length documentaries.
While Higbee and Lough's desire to try something different with the documentary format is, at least on the surface, commendable, the over-reliance on Perry's monologues fatally undermine The Upsetter as a recommendation-worthy documentary, even for music fans familiar with Perry's career looking to learn more Perry's contributions to popular music or casual fans simply looking to learn something, anything about reggae or dub. The Upsetter will disappoint both groups of fans. In fact, they're better off checking out online sources like Wikipedia for more information about Perry and his musical career and finding his music on CD (give "Arkology," a representative sample of Perry's work, a try if you're interested) or via (legal) download from various music sites. Music fans approaching Perry's contributions to reggae, dub, and beyond with an open mind won't be disappointed (in fact, the opposite is more likely true).
/Film Rating: 5.5 out of 10