Richard Price's Lush Life Headed To Big Screen From Producer Scott Rudin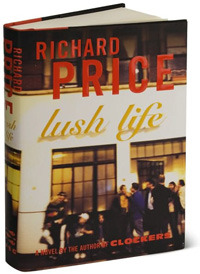 A writer's writer, author Richard Price (Clockers, The Wire) just released what is possibly his best reviewed novel yet, Lush Life, and now Oscar-winning producer Scott Rudin (No Country For Old Men) will produce the feature film adaptation with Miramax. Price will write the screenplay.
The novel centers around a murder that occurs when a restaurant manager and a bartender walk a drunken friend home on New York's Lower East Side and are (allegedly) accosted by muggers. Working in his signature genre, the police procedural, Price examines modern life in NYC and how it functions, with New York Times critic Michiko Kakutani recently writing about the novel and its author, "no one writes better dialogue than Richard Price-not Elmore Leonard, not David Mamet, not even David Chase." High praise indeed.
Previous Price adaptations haven't connected with his fans and audiences (Spike Lee's Clockers) or critics (2006's Freedomland), with Phil Kaufman's 1979 adaptation The Wanderers being the best and somewhat of a cult classic. Variety reports that Rudin served as a casting director on the latter film, and while Price previously scripted underwhelming Rudin pictures like Shaft and Ransom, Lush Life will be shooting for golden statuettes. Good to see the already great career of a hard-knock writer advance another level.