Kurt Wimmer To Write And Possibly Direct Metal Gear Solid Movie?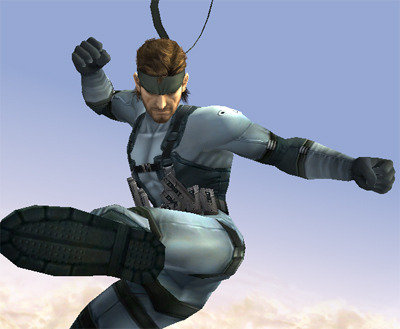 Coming Soon had a chance to speak with producer Michael De Luca (21, Ghost Rider) and he passed along news that a Metal Gear Solid movie, based off the long-running hit espionage video game franchise, is once again going ahead. The project has been in the very early stages for sometime (see eerily similar Slashfilm post from Feb '07), and faced a set back from the writer's strike. Moreover, De Luca says that a meeting will take place in the "next few weeks" with writer/director Kurt Wimmer about adapting a screenplay for the film.
Though De Luca didn't directly state it, this probably means that Wimmer is also up to direct the big budget affair, as his previous films, Equilibrium starring Christian Bale and Ultraviolet starring Millo Jovovich, were similar fanboy-intensive, kinetic action/genre flicks. Neither one of those films connected at the box office, however, so MGS would be the director's closest shot at bagging a sure thing, the whole video game curse notwithstanding. Wimmer's next screenplay to hit the big screen will be April's LAPD thriller Street Kings with Keanu Reeves.
Video game synopsis: Metal Gear Solid follows Solid Snake, a retired soldier who infiltrates a nuclear weapons disposal facility to neutralize the terrorist threat from FOXHOUND, a renegade special forces unit.
Discuss: Do you guys want Wimmer to direct Metal Gear Solid? I'm okay with it if he tones down some of the signature slick flashiness. What matters most to a MGS film, I feel, is the actor playing Solid Snake. Any suggestions? Is this the video game-movie holy grail, and if not, what is?