Madagascar: The Crate Escape Movie Trailer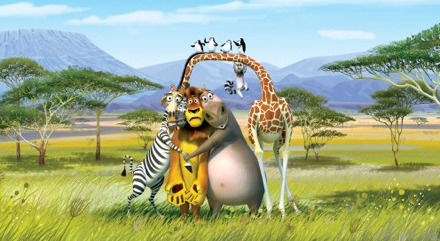 A teaser trailer for Madagascar: The Crate Escape premiered on the DVD release of The Bee Movie. Ben Stiller gives us an introduction to what we should expect from the sequel to the 2005 hit computer animated film. So far I'm not impressed. I think a lot of people were very disappointed with the first film, and while the second film promises to deliver more penguin hilarity (something that was highly advertised but lacking from the first film), I'm not quite sure that it will.
[flv:http://media2.slashfilm.com/slashfilm/trailers/madaascar2.flv 320 240]
Madagascar: The Crate Escape will hit theaters on November 7th 2008.
Discuss: Did they really NEED to make a Madagascar 2?!
via: Dreamworksfansite